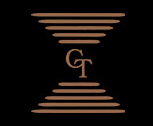 Boulder City, NV (PRWEB) May 12, 2015
David J. Trylovich, DDS, MS and Ryan S. Gifford, DDS now accept patients with receding gums from Boulder City, NV. At their practice, they offer the revolutionary new Chao Pinhole® Surgical Technique. This procedure is an alternative recession treatment that does not involve the pain and bleeding associated with gum grafts. Drs. Trylovich and Gifford are able to correct the aesthetic effects of recession while eliminating many risk factors for oral health issues.
Many people associate recession with the aesthetic appearance of the teeth and root sensitivity. However, individuals in Boulder City, NV with receding gums face a number of potentially damaging issues. As the gums pull away from the teeth, bacteria can become trapped below the surface. Even excellent dental hygiene habits are no longer completely effective, and brushing and flossing are often painful as the sensitive roots are exposed. Bacteria cause infection under the gum line, and as pus pockets form around tooth roots, gums pull away even farther. When the decay affects the teeth, they often loosen and fall out. It is critical to seek treatment for gum recession before periodontal disease goes this far.
In spite of the potentially severe effects, individuals often procrastinate about making an appointment with a dentist because of anxiety over the pain associated with oral surgery. Most dental professionals recommend gum grafts to treat recession. Tissue is cut from elsewhere in the mouth and stitched over the exposed root. This process is invasive and traumatic, and may take weeks to heal. Drs. Trylovich and Gifford have adopted the Chao Pinhole® Surgical Technique so that anyone with receding gums in Boulder City, NV can experience relief without the negative experience associated with grafts.
The Chao Pinhole® Surgical Technique involves the use of a special dental tool to create a tiny hole in the gums and loosen the tissue. The gums are guided back over the exposed area, and a collagen strip is inserted to hold them in place while stimulating new tissue growth. Up to ten teeth can be treated in a one-hour appointment, and most people report feeling no discomfort within 48 hours. There is more information about this procedure on the periodontists' website.
About the Doctors
Drs. David J. Trylovich and Ryan S. Gifford are periodontists serving patients in the Las Vegas and Henderson, NV areas. Dr. Trylovich earned his degree in dentistry from Loyola University Dental School, and received his periodontal training at the University of Missouri. Dr. Trylovich believes is continuing education and is passionate about providing patients the same quality care for patients that he would for his family. Dr. Trylovich is the Director of the Las Vegas Dental Study Club. Dr. Gifford earned his Bachelor of Science degree in Biology from UNLV. He obtained his Doctorate of Dental Surgery degree from the University of Colorado Health Sciences Center where he graduated as the valedictorian. Following dental school, Dr. Gifford attended the University of Nebraska Medical Center where he earned his specialization in periodontics and dental implants. As a caring periodontist, Dr. Gifford strives for patient comfort and works tirelessly to obtain excellent results. To learn more about the services Dr. Trylovich and Dr. Gifford provide, please visit their website at http://www.lvperio.com or call (702) 761-4430 for the Las Vegas office, or (702) 761-4431 to reach the Henderson office.