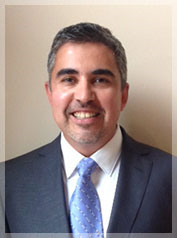 Minneapolis, MN (PRWEB) May 12, 2015
Patients with gum disease in Minneapolis, MN, can now receive the revolutionary LANAP® protocol from Dr. Andrés Sánchez. Laser gum treatment is a quick, effective and minimally-painful treatment option for mild to advanced gum disease symptoms. Patients in the Minneapolis area who want to improve the health of their gums without receiving painful gum grafts or other highly invasive procedures are encouraged to find out if the LANAP® protocol is the right treatment option for their needs.
Dr. Andrés Sánchez is proud to now offer Minneapolis area residents an alternative to traditional invasive gum surgery. Many individuals who have gum disease in Minneapolis, MN, think that invasive surgery is their only available treatment option. Dr. Sánchez is trying to spread the word that a minimally-invasive laser gum treatment option exists by inviting gum disease patients to receive a consultation for the LANAP® protocol. This gentle and effective gum disease treatment method allows Dr. Sánchez to treat diseased gum tissue without making a single slice or suture in the soft gum tissue. Instead, a non-invasive laser is utilized to treat affected tissue with extremely accurate and effective bursts of laser light.
Gum disease is caused by bacteria that makes its way into the gums and eats away at the tissue. The laser utilized in the LANAP® protocol is programmed to detect the bacteria in diseased tissue and kill it without damaging healthy tissue surrounding the treatment site. Due to the laser's high degree of accuracy, Dr. Sánchez does not need to worry about inadvertently removing large amounts of healthy gum tissue. Additionally, because the laser seals off the area after removing bacteria from the gums, the patient does not need to receive stitches. This allows the area to heal more quickly and reduces the amount of post-operative bleeding and swelling.
Patients who have common symptoms of gum disease in Minneapolis, MN, including bleeding gums, chronic halitosis and gum recession are urged to seek treatment before their condition worsens and potentially leads to other physical ailments. A laser gum treatment consultation can be easily scheduled by speaking with a member of Dr. Sánchez's staff.
About the Doctor
PerioWest is a periodontal practice offering personalized dental care for patients in Eden Prairie, MN and the Twin Cities areas. Dr. Andres R. Sanchez received his Certificate & Master's Degree in Periodontics from the prestigious Mayo Clinic in Minnesota in 2004. He is a Board-Certified with the American Board of Periodontology. In addition, Dr. Sanchez has been involved as a primary author in more than ten scientific papers published in major periodontal and implant dentistry journals. To learn more about Dr. Sanchez and the services he provides, please visit his website at http://www.periowestmn.com or call (952) 479-4705.