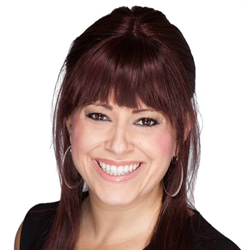 San Francisco, CA (PRWEB) May 13, 2015
Michelle Balog, a licensed real estate agent in the South Beach/Rincon Hill/SOMA/Mission Bay, San Francisco, California market has joined the prestigious Haute Living Real Estate Network.
The Haute Living Real Estate Network (HLRN) of Hauteresidence.com is proud to recognize Michelle Balog as a prominent real estate professional and the network's newest partner. HLRN unites a distinguished collective of leading real estate agents and brokers, highlighting the most extravagant properties in leading markets around the globe for affluent buyers, sellers and real estate enthusiasts.
About Michelle Balog:
Michelle is described by all she meets as the consummate "people person," a description perfectly suited for Michelle. Her signature qualities of listening, understanding, communicating, and executing are just a few of the reasons why she continually achieves phenomenal success as one of San Francisco's premier real estate agents.
Michelle is consistently ranked among the 50 top realtors in San Francisco. She has experience in all types of real estate: condos, single-family homes, new construction, and even parking spaces! Michelle's experience marketing and selling homes spans all of San Francisco's diverse neighborhoods. She is known among her peers and clients as a leading resource for the new and exciting neighborhoods of South Beach, Rincon Hill, and Mission Bay, and she loves the challenge of representing unique properties. Michelle is the managing sales director with Climb Real Estate Group–one of San Francisco's leading and most innovative real estate firms. She began her real estate career at TRI Coldwell Banker, where she was ranked in the top one percent nationwide with Coldwell Banker and was recognized as a "Top Producer" for 2005. Michelle has continued to be a Top Producer every year since 2005.
Michelle is a real estate all-rounder, adding tremendous value to the services she provides all of her clients. Her 14 years of experience in the San Francisco real estate market are augmented by two years prior experience in real estate finance, and she has served as the board president of two condominium homeowners' associations.
A talented and accomplished photographer, Michelle also had her own photography business in New York City prior to moving to the Bay Area. Among her photography clients were celebrities, including Frankie Muniz, Julia Styles, Tami Michaels, and alternative rock band Dishwalla. Her portfolio demonstrates a keen eye for art direction and capturing the full essence of her subject matter, a skill that is profoundly evident when conveying the most important features of a home in the marketing process.
Michelle lives in Alameda with her husband Lewis and their boxer Kane. Michelle continues to enjoy photography as a pastime and she loves spending time with her brothers Michael and Christopher Balog and sister-in-law Dr. Tera Balog. Michelle has a degree in film production and photography from the University of Southern California's School of Cinema Television. She is one of the founding members of a networking group called SKIRT (Sharing Knowledge Information and Resources Together) and is co-author of a book called SKIRTWorking, How to Network Using SKIRT, which was launched on Amazon.com on Sept. 10, 2008. The book made it to their bestseller list that day and was number one in the Women in Business category. Michelle is also a former member of the Real Estate Leadership Auxiliary Council for EARN in San Francisco and is currently active as a member of the San Francisco YPN (Young Professional Network) and the elite Top Agent Network (TAN). Michelle was a delegate for the San Francisco Chamber of Commerce's CityTrip, lobbying for and representing San Francisco homeowners' interests in Washington, DC in March of 2009. She has appeared on KRON 4 News as a networking, or "SKIRTworking," expert.
Michelle is delighted to announce that one of Climb Real Estate's newest agents will be one of the three-featured stars of Bravo TV's Million Dollar Listing San Francisco.
To learn more, visit Michelle Balog's Haute Residence profile: http://www.hauteresidence.com/member/michelle-balog
About Haute Living Real Estate Network (HLRN):
Haute Living Real Estate Network (HLRN) of Hauteresidence.com offers readers the most prominent directory of experienced realtors, brokers and luxury listings, and HLRN has grown to be the number one source for real estate news, residential developments, celebrity real estate news and more. Seeking an experienced interior designer? Hauteresidence.com is also home to Haute Design Network (HDN), a collective of celebrated interior designers that will help you decorate your new home or stage an active listing.
Access all of this information and more by visiting: http://www.hauteresidence.com