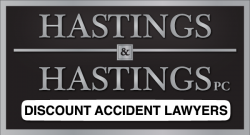 Phoenix, AZ (PRWEB) May 14, 2015
Hastings and Hastings collaborated with the Phoenix Children's Hospital Foundation to host the Second Annual Downright Beautiful Fashion Show, on Sunday, March 22nd, World Down Syndrome Day. The event, co-chaired by Laura Chapnek and Diane Hastings, raised $20,000 dollars to benefit the pediatric Down Syndrome Clinic. More than 20 patients with Down syndrome modeled the latest fashions provide by Kohl's department stores.
The 200 guests were treated to an opulent fashion show, equipped with a professional runway, silent auction, and photo booth. The candy land themed event also offered guests a chance to take pictures with Miss Arizona. The auction boasted a wide array of items: resort stays, sport packages, and an autographed guitar from the band Train.
The Downright Beautiful Fashion Show was created by Diana Hastings. She implored all who were interested to participate in the event, whether that means donating or attending:
"Buy a ticket and you get to watch the most beautiful people, inside and out, model super cute clothes. Plus, you can shop the amazing auction items, eat a lovely meal and view the MIM. If you cannot make it this year, please consider making a donation to the clinic. You will be a blessing to so many families in need," said Diana Hastings, in an interview with Patricia Barney.
The efforts of Hastings and Hastings and the Phoenix Children's Hospital were truly admirable. The event was held at the beautiful Musical Instrument Museum (MIM), and employed models with Down syndrome from ages 16 months to 16 years old. This is only the second year the event has been held, but due to its immense success, it seems likely that the event will grow next year.
"I would like every family who has a child with Down syndrome to automatically think of the clinic when looking for resources to support the needs of their child," said Diana Hastings.