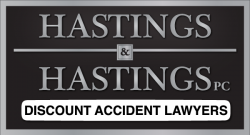 Phoenix, AZ (PRWEB) May 14, 2015
In North Carolina, police officers equipped with megaphones, stood upon the roof of Chick Filet to urge citizens to support the upcoming Special Olympics. Citizens of North Carolina are labeling the stunt, "Cops on Top." It comes as a precursor to the police departments annual Special Olympic Torch Run, in which officers run swiftly through town, passing a torch to fellow officers, in order to draw awareness and support for the Special Olympics.
"What these officers are doing in North Carolina is wonderful thing. The Special Olympics is one the largest, and most beloved charities in the world, and it will continue to be so with the support of police departments like the one in North Carolina," said Carl Engstrand, Attorney at Hastings and Hastings.
Residents of North Carolina were initially befuddled by the campaign. The sight of police officers perched upon a building, screaming through a megaphone, suggested danger to onlookers. But after hearing the boasts of the police officers, "Empower our special needs athletes! Pledge your support to the 2015 North Carolina Special Olympics!" the fears of the residents were ameliorated.
The North Carolina Police Department is setting an admirable example of philanthropy for the rest of the country. Thus far, law enforcement has raised 1.2 million for the upcoming Special Olympic Games in May. This is an increase from last year, suggesting that the "Cops on Top" campaign was highly effective.
Offering competition to more than 4.4 million athletes in 170 different countries, the Special Olympics is the world's largest organization for adults and children with mental disabilities. Every day, the organization offers a competition for special needs athletes, amounting to a grand total of 70,000 events a year. Moreover, the Special Olympics hosts two World Games competitions bi-annually, one for winter sports, and another for summer. The Special Olympics will be held in Los Angeles California, from July 25th, to August 2, 2015. The top athletes from all over the world will flock to the competition in hopes of gaining victory.
"The special Olympics is one of those rare events that benefits everyone. It brings the community closer together, as athletes enjoy the thrill of competition, and volunteers enjoy the smiles on their faces," said Anthony Campagnolo, attorney at Hastings and Hastings.