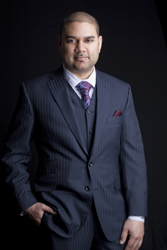 Dublin, OH (PRWEB) May 12, 2015
People who need a long-term replacement for missing teeth in Dublin, OH, are now invited to visit Dr. Neal Patel to receive dental implants, which are one of the healthiest and most stable tooth replacement options available. Dr. Patel now welcomes patients from the Dublin area for implants, which can provide a functional and cosmetically convincing solution for people with one missing tooth or multiple missing teeth. Implants also promise Dr. Patel's patients a secure and permanent fit without any adverse effects on oral health.
Dental implants help protect oral health while improving the appearance of a person's smile. Many tooth replacement prosthetics can potentially cause harm to neighboring natural teeth or allow the jawbone to deteriorate. Since Dr. Patel places implants in the jawbone like natural teeth, the implants have no effect on abutting teeth, and they also stabilize bone density levels. As a result, Dr. Patel's patients do not experience changes in mouth shape or facial structure, and their implants never require resizing. Given the secure nature of implants, people who receive them can speak naturally and eat a regular diet without fear of their implants shifting out of place. Additionally, to other people, implants are virtually indistinguishable from natural teeth.
People who have missing teeth in Dublin, OH, can receive implants from Dr. Patel in just a few steps. During an initial appointment, Dr. Patel evaluates whether the patient is a good candidate for implants, based on factors such as age, bone density, oral health and general health. If implants are a suitable solution, Dr. Patel takes three-dimensional x-rays and impressions, which he uses to plan the procedure. During a second appointment, Dr. Patel places the implant studs in the alveolar bone. After allowing a few months for the studs to fuse into the bone, Dr. Patel takes a final impression. A few weeks later, Dr. Patel attaches a post and custom crown to each implant, leaving patients with functional teeth that should last years with appropriate dental care.
Dr. Patel encourages people with missing teeth in Dublin, OH, to start exploring their tooth replacement options early. The existence of other oral health problems or severe bone density loss can render a person a poor candidate for implant placement, so seeking treatment before such complications develop is advisable. Patients can schedule consultations about receiving dental implants by visiting Dr. Patel's website or calling his office directly.
About the Practice
Infinite Smiles is a general practice in Powell, OH, providing personalized dental care through the use of the highest level of dental technology. Dr. Neal Patel received his Bachelor's degree in molecular genetics and his DDS from The Ohio State University. He is a member of the American Dental Association, the American Academy of Cosmetic Dentistry, and the American Academy of Craniofacial Pain, among many others. Widely published, he has been featured in Forbes, Newsweek, The Wall Street Journal and is a best-selling author. He has received numerous customer and peer review honors, including Columbus, Ohio Top Dentist and is an Angie's List Super Service Award winner for consistent customer satisfaction. To learn more about Infinite Smiles and the services Dr. Patel offers, visit his website at infinitesmiles.com or call (740) 881-2600.