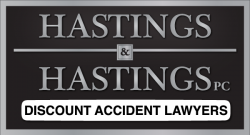 Phoenix, AZ (PRWEB) May 16, 2015
President Obama recently signed an executive order increasing penalties for foreign cybersecurity threats. The order was released in the wake of the Obama administration recent press conference, in which they stated, "Cybersecurity is one of the most serious economic and national security issues."
Individuals or entities outside the United States that engage in "significant malicious cyber-enabled activity" will now face harsher penalties. Including, blocking actors' property and interest in the United States; imposing restrictions on business activities within the United States; and a complete ban on travel to the U.S.
The recent bill is a descendant of the Freedom of Information Act (FOIA), a highly controversial bill that permits corporations to share personal data with other firms and the United States Government. Thus, the United States government theoretically has permission to access every webpage you've ever visited, and secure a record of every phone call you've ever made. Obviously this calls into quest fourth amendment violations, and it has been debated heavily since the genesis of the FOIA. But the cyber security threat is a very real assailant, and government intervention almost seems necessary.
"The FOIA turned many heads when it was signed by Lyndon B. Johnson. In order for the federal government to perform its primary duty of protecting the citizens from foreign harm, it is important for them to have access to private information. But at the same time, privacy and upholding the rights of the individual are two values essential to the very fabric of American culture and conscience. The FOIA has created paradox for the limitations of government power and its duty to protect the citizens," said X, Y, at Hastings and Hastings.
Left wingers are particularly adverse to any bill derived from the FOIA. But the imminent threat of cyber security attacks almost made the bill imperative. The most recent example for the urgency for harsher penalties for cyber-attacks comes from the infamous North Korean attack on Sony's database. For those unfamiliar, North Korea attacked Sony's database and release sensitive information including the embarrassingly low budget expended for the film.
"It was necessary to levy harsher fines for foreign cyber-attacks simply because cyber assault from foreign adversaries is so easy," said X, Y, at Hastings and Hastings
Hopefully, the regulation will deter foreign adversaries from assailing America through the web. Otherwise, more government regulation of information could follow, something I'm sure no American wants.