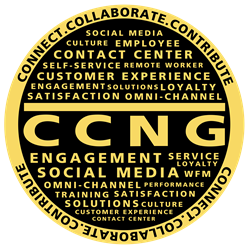 ... CCNG provides a powerful network for us to connect with and learn from ...
Fort Worth, TX (PRWEB) May 14, 2015
CCNG International, Inc. is pleased to announce Windstream and ShoreGroup as its newest partners.
Windstream is a leading provider of advanced network communications, including cloud computing and managed services, to businesses nationwide. Windstream also offers broadband, phone and digital TV services to consumers primarily in rural areas.
"Our participation with CCNG gives us the opportunity to exchange ideas with those concerned with contact centers in a non-selling mode," says Kevin Kopco, Senior Solutions Architect-Contact Center for Windstream, "which is ideal for a mutual learning experience. Windstream is pleased to partner with CCNG."
ShoreGroup is a globally recognized managed services company, helping customers achieve strategic goals by empowering IT operations. ShoreGroup's service approach enables customers to leverage expert knowledge and comprehensive patented management technology to create and ensure the optimal success of vital unified communications, collaboration, contact center, virtualized data center and network assets.
"ShoreGroup is pleased to join the CCNG community," says John McCarthy, Senior Vice President Sales for ShoreGroup. "We are excited about participating in upcoming events and sharing ideas and best practices with other members."
CCNG is also pleased to announce renewing partner HP. HP is a leading provider in integrated workforce optimization and advanced multichannel analytics.
"We recognize that CCNG provides a powerful network for us to connect with and learn from other thought leaders and professionals in the contact center industry," says Henry Eakland, Director Product Marketing for HP. "We look forward to engaging with our peers across multiple channels to share best practices, and to better understand the critical business challenges that are facing contact center management professionals. We believe in the CCNG philosophy that we all gain by sharing our experiences, and by participating in an open and insightful discussion."
"I am proud to be part of an organization that continues to grow and expand," says Michelle Porterfield, Director of Marketing for CCNG. "New partners, like Windstream and ShoreGroup, bring new insight and knowledge to be shared with CCNG members. Renewing partners, like HP, lend the framework for stability and consistency within the CCNG Member Network. These partners have a wealth of information and resources that they make available to CCNG members as they share client successes, educational webinars, executive whitepapers, and so much more. We look forward to the content these partners will bring to the discussion."
You will find these and other CCNG partners participating in the 2015 Customer Experience & Engagement event series. These are exciting, idea-generating, problem-solving, face-to-face events that include member presentations, town hall discussions, and small group conversations. These events focus on topics including culture, social media, self-service, remote agents, engagement, training, satisfaction, workforce management, and more.
For information on these and other CCNG partners, please visit the CCNG web site.
CCNG International Inc.
Founded in 1992, CCNG International Inc.
CCNG is a member Professional Peer Network (PPN) for Contact Center and Customer Service Executives, Managers, and Leaders.
Within the CCNG Member Network, Contact Center and Customer Service Professionals:

Connect – interact and engage with your peers
Collaborate – discuss best practices and problem solve
Contribute – share your own experiences and expertise
All Call Center, Contact Center, Customer Care, Customer Service, and Customer Experience Professionals are invited to participate in the CCNG Member Network.
For more information about the CCNG Member Network, please visit CCNG.com, "Like" us on Facebook, and follow us on Twitter - @CCNGNetwork.
# # #