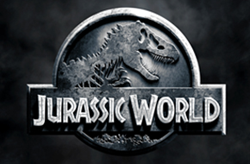 San Francisco, Calif. (PRWEB) May 12, 2015
Swords to Plowshares, a San Francisco-based military veteran service agency, is proud to host a special screening of Universal Pictures and Amblin Entertainment's Jurassic World.
Starring Chris Pratt and Bryce Dallas Howard, Jurassic World is the long-awaited next installment of Steven Spielberg's groundbreaking Jurassic Park series. The special screening of Jurassic World to benefit Swords to Plowshares will take place on Wednesday, June 10, 2015, at the Kabuki Theater in San Francisco—two days before the film's official release in the United States and Canada.
Who: Hosted by Swords to Plowshares, Universal Pictures and Jurassic World director Colin Trevorrow
What: Special Screening of Jurassic World (2 days before its U.S. release)
Where: Kabuki Cinemas, 1881 Post St, San Francisco
When: 6:00 PM – "Balcony Bar" Reception for Premier Ticket holders before the film screening. Includes hosted bar and hors d'oeuvres. Must be 21+
7:15 PM - Film screening
9:15 PM - Q&A with the director, Colin Trevorrow
All proceeds from sponsors and ticket sales will support Swords to Plowshares' critical programs and services for low-income and homeless military veterans in the San Francisco Bay Area.
Colin Trevorrow, director of Jurassic World and supporter of Swords to Plowshares, will be in attendance and will host a Q&A session after the film.
"Swords to Plowshares works tirelessly to assure all veterans are treated with the dignity and respect they deserve," said Colin Trevorrow. "I am fortunate to live in a country where creativity is encouraged, and it is my priority to support those who have sacrificed so much to defend it."
More than 300 General Admission Tickets are available in orchestra seating for the movie screening and Q&A with director Colin Trevorrow. An additional 170 Premier Tickets are available in balcony seating before the film screening. Premier Ticket holders are invited to the "Balcony Bar" Reception at 6 PM, which includes a hosted bar and hors d'oeuvres (Must be 21+). All proceeds from ticket sales will be donated to Swords to Plowshares to support its mission of ending homelessness and poverty among veterans.
"We are incredibly grateful to Colin for his support. Not only will this make for an entertaining night at the movies, but it will go a long way to help our mission of preventing homelessness and poverty among veterans," said Swords to Plowshares Executive Director Michael Blecker.
More information and a link to purchase tickets on EventBrite is available at http://www.swords-to-plowshares.org/jurassic-world.
Sundance Kabuki Cinema is located at 1881 Post Street at Fillmore in San Francisco. There will be discounted validated parking at the cinema.
About Swords to Plowshares
Founded in 1974, Swords to Plowshares is a community-based not-for-profit organization that provides counseling and case management, employment and training, housing and legal assistance to homeless and low-income veterans in the San Francisco Bay Area. Swords to Plowshares promotes and protects the rights of veterans through advocacy, public education, and partnerships with local, state and national entities. Learn more about the work of Swords to Plowshares, and ways in which you can help, by visiting our website at http://www.swords-to-plowshares.org.
About Sundance Kabuki Cinemas
The Sundance Kabuki is one of the most unique movie theatres in the country. Not only is the building distinctive, but the experience is unlike at any other cinema. It's the best place in San Francisco to watch a movie and enjoy a cocktail, beer or wine, and have an interesting snack. http://www.sundancecinemas.com
Thank you to our generous sponsors!