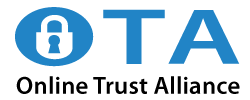 With the rapid introduction of Internet of Things products into the market, we must ensure that security and privacy best practices are integrated to maximize consumer protection --Craig Spiezle, Executive Director and President of OTA
Bellevue, Wash. (PRWEB) May 13, 2015
The Online Trust Alliance (OTA), the non-profit with the mission to enhance online trust, announced today that it is leading an initiative to develop a security, privacy and sustainability trust framework for Internet of Things (IoT) devices. Intended to provide clarity and confidence to consumers as they shop and use connected devices, the framework will initially focus on connected home and wearable/fitness technologies. OTA's vision is to use this framework as the basis for a potential certification program for IoT devices and their applications.
"With the rapid introduction of Internet of Things products into the market, we must ensure that security and privacy best practices are integrated to maximize consumer protection," said Craig Spiezle, Executive Director and President of OTA. "According to preliminary data from OTA's forthcoming Online Trust Audit, 14 percent of leading IoT products did not have a discoverable privacy policy for consumers to review prior to purchase. We welcome industry leaders to join in the multi-stakeholder effort to raise the bar and make security, privacy and sustainability key product attributes."
The next full working group meeting is on June 16 in Mountain View, Calif. and the updated draft of the framework will be shared in a special panel at the TRUSTe IoT Privacy Summit on Wednesday, June 17. The framework reflects input from a consortium of leaders in both the private and public sectors—including the security and privacy community, app developers, manufacturers and international retailers. This working group builds on and expands the scope of the IoT Privacy Tech Working Group announced last year.
The trust framework answers the White House's call for an IoT certification program much like the UL Seal of Approval, an independent safety certification for appliances. It will propose that devices be verified through a combination of self-certification and third-party auditing against a set of published criteria. Initial goals of the framework include:

Aid consumers' ability to confidently make purchase decisions based on vendors' commitment to privacy and security.
Provide prescriptive guidance to manufacturers and developers to adopt best practices that reduce device vulnerabilities while enhancing consumer privacy and product sustainability.
Provide retailers and ecommerce sites with criteria to aid in their product merchandising decisions.
Encourage collaboration and sharing of best practices among participants and industries.
Demonstrate a commitment to meaningful self-regulation.
"We welcome OTA's initiative to extend the work of the IoT Privacy Tech Working Group to include the security and sustainability issues arising out of the explosion of data collection from connected devices," said TRUSTe CEO Chris Babel. "Considering that 79 percent of U.S. consumers are concerned about data collected by connected devices, we urge companies to join this important endeavor to develop clear standards for privacy and security in the Internet of Things."
About the IoT Trust Framework Working Group
Interested parties may join the working group, bi-weekly calls and comment on the draft framework by visiting https://otalliance.org/IoT. To attend the next full Working Group General Meeting on June 16 visit https://iotwg.eventbrite.com
About the Internet of Things Privacy Summit
The 2nd Annual Internet of Things Privacy Summit brings together over 200 delegates and 40 expert speakers from across the whole IoT privacy ecosystem to define the privacy needs of the new interconnected world and scope out the next generation of solutions. The Summit takes place at the Rosewood Hotel, Menlo Park, Silicon Valley on June 17, 2015. For further details, see http://www.truste.com/iot.
About OTA
The Online Trust Alliance (OTA) is a non-profit with the mission to enhance online trust and user empowerment while promoting innovation and the vitality of the Internet. Its goal is to help educate businesses, policy makers and stakeholders while developing and advancing best practices and tools to enhance the protection of users' security, privacy and identity. OTA supports collaborative public-private partnerships, benchmark reporting, and meaningful self-regulation and data stewardship. Its members and supporters include leaders spanning the public policy, technology, ecommerce, social networking, mobile, email and interactive marketing, financial, service provider, government agency and industry organization sectors.
About TRUSTe
TRUSTe is the leading global Data Privacy Management (DPM) company and powers privacy compliance and trust by enabling businesses to safely collect and use customer data across their customer, employee, and vendor channels. Our SaaS-based DPM Platform gives users control over all phases of data privacy management from conducting assessments and implementing compliance controls to managing ongoing monitoring. Our DPM Services, including assessments and certifications, are delivered by an expert team of privacy professionals. Thousands of companies worldwide rely on TRUSTe to minimize compliance risk and protect their brand.
For media inquiries, please contact:
Online Trust Alliance
Andrew Goss
Voxus PR
(253) 444-5446
agoss(at)voxuspr(dot)com
TRUSTe
Lela Gradman
TRUSTe
(415) 766-6403
lgradman(at)truste(dot)com