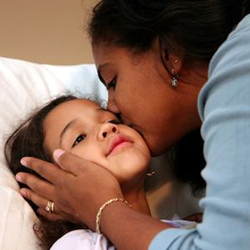 Today's youth will be the leaders of tomorrow. We are grateful for the opportunity to be invested in a cause that is geared toward making sure children receive the proper medical attention needed
Hagerstown, MD (PRWEB) May 13, 2015
Hagerstown, MD – Campbell Insurance & Investments debuts the new charity campaign in its recognized Community Program in Pennsylvania and Maryland, and announces that it will direct its efforts to raise funds for Children's National Health Center. Debuting with a new community strengthening initiative titled Help Elan And His Pals Fight Cancer, the agency is focused on joining the parents of Elan's, in their efforts to raise additional funds for the center.
The Children's National Medical Center is the only health system designed for kids in the Washington, DC, and metropolitan area. It is the premier provider of pediatric care in the region and the only freestanding children's hospital between Philadelphia and Atlanta. The Children's National Medical Center has served the nation's children for more than 140 years and has an internationally recognized team of pediatric healthcare professionals treating more than 300,000 patients each year who come from throughout the region, nation and world.
"Today's youth will be the leaders of tomorrow. We are grateful for the opportunity to be invested in a cause that is geared toward making sure children receive the proper medical attention needed," said Craig Campbell, the Agency's principal.
The agency is inviting all those in the area that are interested in lending a helping hand towards this great hospital the opportunity to join forces by sharing the donations page and raising awareness. The page can be found here: http://www.campbellinsuranceteam.com/Help-Elan-and-his-Pals-Fight-Cancer_15_community_cause.
The Community Program held by Campbell Insurance & Investments will continue to highlight and support people in need in their community. Every 60 days, a new campaign will be launched, in collaboration with local non-profits and community members. Through the agency's website, an open channel is also now open, where individuals can submit information on known families or persons who could use some help – http://www.campbellinsuranceteam.com/Add-Community-Cause_54. All entries are submitted for review, and the elected worthy causes are properly contacted by a representative of the agencies' Community Program. More information regarding past and current campaigns supported by Campbell Insurance & Investments can be found at http://www.campbellinsuranceteam.com/community-cause.
About Campbell Insurance & Investments
The Campbell family has operated an Allstate Insurance agency for over 35 years. The agency helps customers with all of their insurance needs - home, auto, renters, and more. Campbell Insurance & Investments has established offices in Columbia, Baltimore and Hagerstown Maryland, and Chambersburg, Pennsylvania. Their outstanding financial strength and superior claims service received an A+ (Superior) rating by A.M. Best. Quality service, strength and satisfaction – that's something that the Campbell Insurance team is proud to be a part of. To reach an expert at Campbell Insurance, call (800) 797-5620.