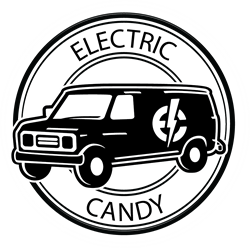 New York, NY (PRWEB) May 14, 2015
Candy Factory Films is proud to announce the first titles to be released under the Electric Candy name: Writer/Director Eddie Mullins' pre-apocalyptic comedy, "Doomsdays," starring Leo Fitzpatrick ("Kids") will be released day and date in theaters and VOD on June 5; Sarah Adina Smith's paranormal psychodrama, "The Midnight Swim," which recently won an audience award at AFI Fest and Fangoria called "One of Fango's favorite films from the fest circuit over the past year," will receive a limited theatrical and VOD release on June 26th.
Candy Factory has also just acquired Patrick Ryan's revenge drama, "Darkness on the Edge of Town," which screened at this year's Slamdance Film Festival and garnered high praise for its script, performances, and cinematography. Maren Olson of Traction Media negotiated the deal on behalf of the filmmakers with Caitlin Gold of Candy Factory.
"The launch of our genre arm is a major growth-spurt for our young company," says Candy Factory CEO Jason Ward. "We're thrilled to welcome these exceptional films and filmmakers into our family."
Additional titles to be released under the Electric Candy moniker include Merlin Dervisevic's "Cruel & Unusual," starring award-winning actors Richard Harmon ("The Age of Adaline") and Michael Eklund ("Watchmen"), and Brandon Nicholas' surreal thriller, "Limbus," which tells the story of four cult members stuck in purgatory following a mass suicide.
About Candy Factory Films
Candy Factory Films is dedicated to producing and distributing high impact films and fostering communities around independent cinema. Candy Factory Films is a filmmaker-friendly multimedia distribution and production company committed to keeping with the best interests of our clients. We embrace emerging distribution and social media trends to successfully promote films and incentivize project-specific audiences. We promise individualized services and customized experiences to increase overall exposure. We pride ourselves on our inventive methods for filmmaking success. Connect with Candy Factory Films at CandyFactoryFilms.com, on Facebook and @CandyFactory411.