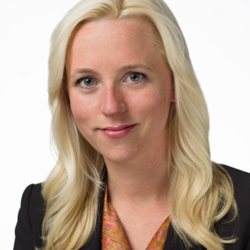 (PRWEB) May 14, 2015
Casey brings with her over a decade of experience in eDiscovery, working with clients to solve complex eDiscovery and forensic needs that arise from litigation.
Prior to joining Exigent, Casey led the Global Antitrust & Competition Practice for KPMG Forensics and served as the national subject matter expert on eDiscovery. She has globally-recognised experience assisting clients with the complex eDiscovery and forensic needs that arise from litigation, expansive regulation and complex contractual relationships.
Casey will be responsible for leveraging the company's extensive international footprint to continue to develop the eDiscovery practice throughout the Americas. A veteran of the Electronic Discovery and Managed Review space, Casey brings a unique perspective and ability to support the needs of clients across the full spectrum of the EDMR.
Exigent entered the USA market in early 2014 through the acquisition of Manthan Legal and has achieved significant successes since then, offering high level legal resourcing and best in class technology.
"Catherine brings further expertise and knowledge to Exigent's resources" said David Holme, CEO of Exigent; "The Company has had considerable success in this space already, working with Morgan Lewis & Bockius LLP and Bartlit Beck Herman Palenchar & Scott LLP in the last 6 months. Adding Catherine's expertise will significantly enhance the client offering. Further announcements are expected in the coming months, building on our recent successes".
Prior to joining the eDiscovery service provider, Casey worked with multiple multinational corporations and law firms on government investigations and other complex litigations with duties ranging from data collections to final production. Casey has extensive experience with enforcement actions brought by the FTC, DOJ, SEC, EC, MOFCOM and other regulatory bodies. She has provided antitrust eDiscovery support to clients in diverse industries including aerospace, consumer goods, computer hardware and software, medical devices, pharmaceuticals, healthcare, retail, telecommunication and waste management.
Casey is a highly regarded and published thought leader in the area of eDiscovery and is a sought after speaker with numerous presentations at annual Information Governance and eDisclosure Summits and the Corporate eDiscovery forums.
About Exigent:
Exigent is a leading global provider of legal and business services to law firms and corporates in four major markets, having 10 offices and delivery centres in South Africa, Australia and India. Our offering spans a range of services including commercial contract management, litigation support, Business Analytics and a wide range of law firm support services.
Exigent is a leading legal industry and technology player with market-leading contract management technology and expert software development capability.
New York City, USA, May 2015