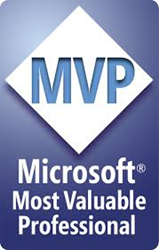 Boston, MA (PRWEB) May 13, 2015
The team at CardioLog Analytics is proud to announce a new webinar series they will be hosting in the coming months. The series will feature one SharePoint MVP per webinar, who will each dive deep and explore a topic of their expertise surrounding SharePoint.
The first webinar of the series, SharePoint Adoption with Asif Rehmani, will take place on May 27th, 2015. Asif is a SharePoint Trainer and Consultant. He is a SharePoint Server MVP and a Microsoft Certified Trainer (MCT). He is the author of numerous publications,and over the years, Asif has provided SharePoint consulting and training to many large clients including: Department of Defense, NASA, Hersheys, Toshiba, State Farm, Federal Home Loan Bank, US Army and many more.
To register for the webinar, click here.
The second webinar of the series, Driving SharePoint Adoption, will feature Hilton Giesenow. Hilton is a SharePoint, Cloud and Mobile professional and consultant. His experience includes development, architecture, infrastructure, team leadership, consulting and project management roles. He is a long-time community leader in local .net and information worker communities, an internationally recognized speaker, podcaster and webcaster and a long-standing Microsoft MVP.
To register for the webinar, click here.
About Intlock:
Intlock has been a leader in the field of SharePoint analytics since 2005. Our products - SharePoint Marketing Suite and CardioLog Analytics - provide comprehensive web-analytics and online marketing solutions for enterprise-level websites and intranet portals. Intlock gives you a deep insight into the performance of your web and portal initiatives through testing, tracking and targeting, ultimately enabling you to optimize your site's impact and maximize the return on your investment.
Intlock is led by a team of experts in the fields of application development, knowledge management, web analytics, portal monitoring and control, and software engineering. Intlock's products and solutions are installed in organizations from various industries, including financial services, telecommunication, entertainment services and others.