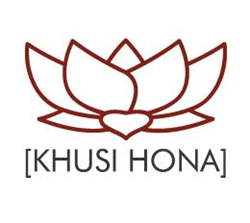 Tampa, Florida (PRWEB) May 13, 2015
With 8,000 dead, more than 18,000 injured, continued aftershocks and a second earthquake hitting yesterday, Tampa's grassroots non-profit Khusi Hona is one of the only organizations running lifesaving helicopter rescue and disaster relief missions into otherwise unreachable disaster areas of devastated Nepal. The efforts continue to accelerate following the latest earthquake this week.
While Khusi Hona Executive Director and Founder Matthew van Rooyen was in Nepal for a review of the organization's local operations benefitting orphaned and abandoned children, he noticed the relief gaps of the growing humanitarian crisis and his visit abruptly shifted into a rescue mission. In the weeks since, Matthew and the Khusi Hona team have remained on the ground in Nepal providing critical aid to thousands of victims in distressed regions such as Bhaktapur, a heavily affected community just outside Nepal's capital.
Khusi Hona's successful helicopter missions are bringing vital services to remote areas of Nepal, which have been largely cut off from support since the earthquakes. These have included the medical evacuation of a pregnant mother in village stranded from all facilities or caretakers, who gave birth to her baby girl the very morning after her rescue. On a mission to Village Yangri, captured on video, a Nepalese woman ran toward the helicopter as it landed, before supplies could even be distributed, to thank them for being the first people to reach her village (even though it's only a fifteen-minute flight from the Kathmandu Airport).
Khusi Hona works with NGO partners to distribute food, medical supplies and sanitary items, which help prevent the spread of diseases. Collecting emergency provisions such as mosquito nets, soap, women's products, dish soap, medicines, tarps for shelter, and more, the team has physically loaded and delivered hundreds of kilos of supplies to thousands of victims via vans and helicopters.
But as the monsoonal rains and unpredictable weather continue, the organization is in need of urgent financial support to continue the lifesaving rescue and relief missions that only it is providing to Nepalese earthquake victims. The Khusi Hona team is urging Tampans and all Americans to donate do whatever they can to help those in dire need in Nepal. Donations can be made at http://khusihona.org/.
Links to powerful video footage captured in Nepal:

About Khusi Hona
Khusi Hona is a non-profit organization with the goal to help raise awareness and funding for projects benefitting orphaned and abandoned children across Southern Asia. Khusi Hona is currently leading an emergency response mission in Nepal, following the country's recent round of devastating earthquakes. Khusi Hona is based in Tampa, Florida and has a satellite office in Los Angeles, California.
Learn more at http://khusihona.org/.