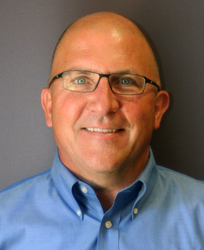 Our creative projects have tripled in the last year resulting in a 40% expansion of new team members dedicated to sales, customer service, and quality assurance. All of Courtland's service areas have
Lansing, Michigan (PRWEB) May 14, 2015
The former Strudell Studios® Creative Division of Courtland Consulting® announced today it will rebrand under Courtland Consulting, a small business enterprise technology consulting firm. East Lansing-based Courtland Consulting established the Strudell Studios brand in 2008 to promote the company's creative services for graphic design, web design and web development. Courtland's Creative Division serves a large number of community-based organizations, nonprofits, small businesses and local governments.
"Our creative projects have tripled in the last year resulting in a 40% expansion of new team members dedicated to sales, customer service, and quality assurance," said Steven Trudell, owner and president of Courtland. "All of Courtland's service areas have seamlessly evolved to be integrated together as a value-added offering to our clients and their needs. The Strudell Studios brand has served Courtland very well and the transition to merge the division under the main Courtland brand just makes sense."
As of May 2015, Strudell Studios creative division has been consolidated exclusively under the Courtland Consulting brand.
"The Courtland Creative Division supports the work of the consulting side of the business, which has resulted in explosive growth within our web, design, software planning, e-learning, content management systems and more," said Michelle LeFeve executive director for Courtland Consulting's creative division. "In the last year we have expanded our geographic service area to include all of Michigan with projects in the works for several other states."
Courtland Consulting serves as a leader in system implementation, project evaluation, web design and training services to public, private and nonprofit sectors. They deliver system deployment to end users for large-scale projects, conduct evaluation services for program measurement and reporting, and design and build websites and eLearning programs.
For more information about Courtland Consulting and their services, please visit: http://www.courtlandconsulting.com
###
About Courtland Consulting:
Courtland Consulting practices a collaborative, community-focused approach to providing the very best in consulting and technical services nationwide. Their customers and employees are their most valuable assets and they pride themselves in providing a team approach and professionalism with every project. Courtland's core service areas include: system implementation, web / graphic design, project evaluation, and training / eLearning.