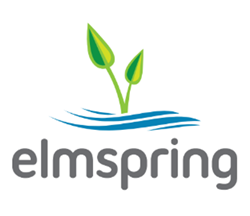 It has been an amazing experience to watch the accelerator grow from Chicago-based to a national program, welcoming many more participants and involving investors from across the country
Chicago, IL (PRWEB) May 14, 2015
The elmspring accelerator, a nationally-recognized seed-stage real estate technology accelerator, recently announced that it is accepting applications for its third session until June 19, 2015. The elmspring accelerator supports, through funding and professional resources, start-up companies with disruptive, innovative ideas that will benefit the real estate industry.
The elmspring accelerator is the brainchild of real estate and investment entrepreneurs, Thomas Bretz and Adam Freedman. In partnership with Century 21 Affiliated and Waterton Associates, the accelerator serves real estate tech startups through a three-month business program, which offers $20,000 in seed funding, access to an elite group of professional mentors, high-tech office space at 1871, product beta testing and marketing, business and administrative support. At the culmination of the program, companies participate in an investor "pitch day" where they have the opportunity to pitch their products to a group of serious investors.
The elmspring accelerator's second session included the following companies:
CondoGrade: Grades the financial health of condominium associations to assist buyers, sellers, real estate agents, and lenders in evaluating, pricing, marketing and financing. CondoGrade also provides condo specific research, tools, and analysis that contribute to efficient, transparent and integrated real estate markets.
HerbFront: A commercial real estate marketplace exclusively for the Cannabis industry. The company helps cannabis entrepreneurs find qualified and willing real estate owners in each market, supplies zoning and mapping tools, and allows real estate owners to market their property directly to Cannabis entrepreneurs.
PeerRealty: Provides a new, innovative and targeted means to connect investors to real estate investment opportunities. PeerRealty breaks from tradition by creating a platform where middle-market investors ("Peers") have access to the best developers and sponsors in the real estate marketplace, while also allowing for developers to expand their network.
Megalytics: Provides a one-stop shop for business and financial risk evaluations. Through the real time aggregation of third-party data sources with borrower specific data, the company gives lenders the most comprehensive view of all relevant and best available information needed for decision making.
CampNative: A national platform for finding and booking the perfect campsite.
"We are excited for another session of the accelerator to begin," says elmspring CEO Thomas Bretz. "It has been an amazing experience to watch the accelerator grow from Chicago-based to a national program, welcoming many more participants and involving investors from across the country."
For more information on the elmspring accelerator, contact Colleen O'Toole, info(at)elmspringaccelerator(dot)com.