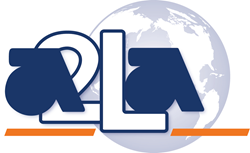 Frederick, MD (PRWEB) May 14, 2015
A2LA will celebrate World Accreditation Day on June 9, 2015, with an open house at their new headquarters in Frederick, MD. There will be an array of speakers, featuring A2LA President/CEO and International Laboratory Accreditation Cooperation (ILAC) Chair, Mr. Peter Unger, as the keynote. Other session topics will include overviews and Q&A's on A2LA training, and various A2LA accreditation programs, such as Clinical Laboratory, Forensic Examination and Cannabis Laboratory Accreditation. The event will include light appetizers and tours of A2LA's new headquarters, which boast spacious, state-of-the-art facilities for hosting A2LA's world-class training courses.
The theme of the 2015 World Accreditation Day is "Accreditation: Supporting the Delivery of Health and Social Care." World Accreditation Day is a global initiative, jointly established by the International Accreditation Forum (IAF) and ILAC, to raise awareness of the importance of accreditation. For more information about and to register for A2LA's Open House, please visit http://www.A2LA.org/WAD2015. For more information about the World Accreditation Day initiative and 2015 theme, please visit http://www.IAF.nu or http://www.ILAC.org.
About A2LA
A2LA is a non-profit, non-governmental, third-party accreditation body, offering internationally-recognized accreditation services and training to testing and calibration laboratories, inspection bodies, proficiency testing providers, reference material producers and product certifiers.