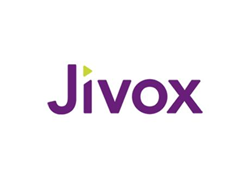 San Mateo, CA (PRWEB) May 14, 2015
Dynamic ad platform leader Jivox today unveiled a major architectural upgrade of Jivox IQ, making it the first digital advertising platform designed to deliver dynamic ads at scale for programmatic media. With Jivox IQ, brands and agencies for the first time can serve personalized and highly relevant display, mobile, video and native ads programmatically from a single ad platform, across all screens.
The upgrade delivers a number of industry firsts for programmatic creative, including Dynamic Canvas™ technology that eliminates the use of code-based templates, a rules-based user interface for optimizing thousands of creative variants, multi-screen retargeting and conversion tracking, and integrated campaign workflow features for importing media plans from Atlas by Facebook and Mediaocean Prisma.
According to the Interactive Advertising Bureau (IAB), the programmatic market is expected to grow to $20 billion by 2016, with display leading as the preferred content in the near term, but mobile and video programmatic is quickly outpacing it. eMarketer agrees, forecasting that by 2016, 63.0 percent of U.S. digital display ad spending, representing $20.41 billion, will be served programmatically. However, to date programmatic media buying has produced an inverse relationship between efficiency and engagement: as efficiency has increased (and driven cost/impression down dramatically), the overall quality of digital ads within programmatic environments has declined along with consumer engagement.
"Brands are essentially serving 1990s-style ads with 2015 technology," said Diaz Nesamoney, Founder and CEO of Jivox, and author of the newly released book, Personalized Digital Advertising: How Data and Technology Are Transforming How We Market. "For programmatic media to reach its full potential, digital ads must pivot away from traditional banners and restrictive ad formats to become data-driven, dynamic canvases that give agencies complete freedom to create relevant and engaging ad experiences on behalf of their clients. Jivox IQ has been optimized for this new era of programmatic creative and we believe is poised to fuel an entirely new model for ideating and producing digital ads that takes into account not only the overall brand message, but also personalizes it to the individual consumer."
"The technical requirements for delivering dynamic ads programmatically are dramatically different than those required for one dimensional banner and rich media ads. This is a reality that many brands and agencies can attest to from having tried – and failed – to achieve truly dynamic campaigns in the past," said Peter Minnium, Head of Brand Initiatives at the Interactive Advertising Bureau. "What is required is a new kind of functionality that is uniquely suited to dynamic advertising—one that changes the rules for how to succeed at programmatic digital advertising, thereby simplifying creativity, but more importantly bringing scale to the process."
Key Jivox IQ Upgrades
Jivox IQ is a technology-rich upgrade that represents a major step forward for data-driven dynamic advertising. The upgrade includes:

The Industry's First Dynamic Ad Studio: For designing and executing robust dynamic and data-driven digital ad campaigns. The Dynamic Ad Studio represents a complete redesign of Jivox's original ad development environment and introduces innovative Dynamic Canvas™ technology. Dynamic Canvas eliminates the use of code templates and instead uses dynamic ad components which allow for the resizing of assets and enables the weight of the ad to be significantly less than traditional code-based ad templates provided by legacy ad platforms, significantly reducing the likelihood of discrepancies in programmatic environments. The Dynamic Canvas™ technology also enables virtual assets to be specified at runtime and dynamic assets to be swapped out at runtime. All assets are automatically tagged for reporting, avoiding costly and time consuming tagging of assets in code.
Integration with Market Leading Demand Side Platforms (DSPs): Jivox IQ integrates with all major DSPs and can feed data signals from these platforms to dynamically change creative assets on each ad call, enabling ads to be personalized to audience segments and other data available.
Rule Builder (Another Industry First): Provides a drag and drop user interface that enables customers to specify decision trees and several levels of nested rules and priorities, with an easy preview of all dynamic variants within the user interface. The Jivox IQ Rule Builder also provides multiple ways to specify the data driving the campaign, including dynamic data such as weather and location, data sources that have been previously uploaded into the platform, and data passed at runtime from cookies or tag variables set by DSPs. The rules can also be set to enable multi-screen re-targeting and conversion tracking.
New Asset Source Manager: Several very large asset sources (e.g. eCommerce catalogs, images, videos, animations, text, click URLs and dynamic attribution URLs, etc.) can be bulk loaded into the Jivox Content Management System (CMS) and used in dynamic ad campaigns. These assets can be individually edited and swapped as needed during campaign flight.
Fully Redesigned and Intuitive User Interface: Ad producers can create data-driven dynamic ads by applying and processing complex nested rules with multiple data triggers in milliseconds, giving ad producers a flexible dynamic canvas and the power to manipulate thousands of creative variations in a single campaign.
Re-Designed Campaign Management Console: Account administrators can import media plans from Facebook Atlas and Mediaocean Prisma as well as from file-based media plans to set up sites and underlying placements in a single step. Generated tags can be previewed, copied, emailed and exported to reduce errors in the workflow, and group campaigns can be set up with rotation weights specified within the campaign workflow.
Updated Dynamic Ads API: The update also completely revamps the dynamic ads API, enabling direct references from Javascript code into the IQ dynamic ad server to access assets, data signals and report events.
Robust Dynamic Reporting: Jivox IQ reporting has been updated to allow for reporting of dynamic creative metrics at five different levels: Campaign, Publisher/Site, Placement, Creative Variant and Asset. Jivox is the first dynamic ad platform to provide these five levels of reporting. These metrics are reported automatically for every ad built using the Jivox IQ Dynamic Ad Studio, which automatically instruments ad components with tracking and avoids the need for time-consuming manual tagging of assets.
About Jivox
Jivox enables the world's top advertisers and agencies to produce and deliver personalized digital ad experiences. The company's flagship product, Jivox IQ is a data-driven dynamic ad platform that delivers display, mobile, video and native ads programmatically across all screens. In addition to being first to deliver a true data-driven ad development and serving platform, Jivox also pioneered the use of self-service creative and production tools to enable personalized ads at scale without the complexities and error prone process of manual code development. Several hundred Fortune 500 companies and media agencies today use Jivox for their most demanding creative campaigns, including A&E Networks, Charles Schwab, College Humor, Crispin Porter & Bogusky, Federated Media, FedEx, Digitas, Havas, Hearst, Jack Daniels, Johnson & Johnson, Marriott, Merkley + Partners, Razorfish, Red Bull, Universal McCann, and Wieden+Kennedy. Stop by our Ad Gallery at http://www.jivox.com to see our ads at work.
Atlas by Facebook is a trademark of Facebook Inc. Mediaocean Prisma is a trademark of Mediaocean.