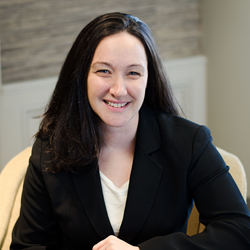 Nashville is at a pivotal point in its growth path, and I want to be part of the decision making body that ensures growth, while maintaining the beauty of Nashville
Nashville, TN (PRWEB) May 14, 2015
Erin Coleman, President of YAD Consulting, announces her candidacy for Councilman-at-Large position on the Metro Council of Nashville and Davidson County. The Council is a 40-member body of elected representatives comprised of 35 district electives, and 5 at-large county wide electives. The representatives deal with issues of parks, library and recreation, human relations, housing, codes, planning and zoning, convention tourism and public entertainment, public safety, regulated beverages, education, public works, transportation and health issues.
"Nashville is at a pivotal point in its growth path," says Erin. "I want to be part of the decision making body which ensures we grow in a smart way and allows our city to prosper for all citizens, while maintaining the cultural beauty and flavor which has made Nashville the "It" city.
Erin's small business ownership and project management experience makes her the ideal candidate for Councilman-at-Large. She understands that government's role is to protect the resources of the city while being flexible enough to let small business's operate and thrive. "Owning a small business myself, I experience first-hand the effects of legislation in this county, "says Erin. "I know that my vast experience in the military, legal field, construction field, and as a community activist will give me the background to make smart, well thought-out decisions for the future of our city."
YAD Consulting's program management consultants are experts in their field with a combined 120 years of experience in the engineering and construction field. A top tier service provider focused on project planning, management, and execution consulting services for successful project delivery, YAD Consulting supports their customers through the implementation of current technology and industry proven PM/EPC/CM methods, processes and procedures.
For more information, visit yadconsultingllc.com.