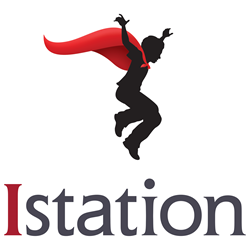 Students, regardless of where they go to school and regardless of their socioeconomic background, should have the same opportunity for success
(PRWEB) May 15, 2015
Istation, a leader in the educational technology industry, announced today that Chairman and CEO Richard H. Collins is a finalist for the EY Entrepreneur of the Year® 2015 Award in the Southwest Region.
Istation develops effective, highly engaging computer-based learning programs. More than four million students in 44 states and four countries are experiencing remarkable academic gains thanks to Istation's software and Collins' vision.
The EY Entrepreneur of the Year Awards recognize men and women who build market-leading businesses, create jobs, and contribute to the vibrancy of communities. Istation has flourished thanks to Collins' leadership and perseverance. When he became CEO, Istation had about 30 employees. There are now almost 200. Istation now impacts five times as many schools as when it began, and Istation's suite of products has expanded to include writing, math and Spanish language programs in addition to its original award-winning reading program. Committed to forward thinking and future preparedness, Collins led the charge for Istation to develop mobile apps. Istation's reading assessment was named 2015's Best Educational App for a Mobile Device by the software and information industry's most prestigious awards, the CODiEs.
Istation proves that technology can transform even the change-averse world of education, and Collins is one of ed tech's earliest champions. In fact, his desire to use technology to help teachers inspired him to become Istation's largest investor and one of its original founders in 1998 and later Chairman and CEO in 2007.
Collins led Istation through a national economic downturn that saw school budgets slashed. He focused on delivering a high-quality product that schools could trust. He became a salesman himself, hitting the road to showcase what Istation offers: quick and accurate computer-based assessments, individualized learning paths, and thorough reports that give parents and teachers a precise look at how each student is performing. All of that is delivered through game-like animation that teaches students while they play.
Collins wholeheartedly believes in equality for all students and all schools. From the very start, he challenged Istation's engineers to find a way to deliver a highly engaging reading program to every school—even those with aging computers and little connectivity. The result was a proprietary software platform proven to work on any campus, no matter the equipment available.
"Students, regardless of where they go to school and regardless of their socioeconomic background, should have the same opportunity for success," Collins said. "Istation fulfills my vision by providing educational technology that helps level the playing field and affords all students tools they need to be successful."
A panel of independent judges selected Collins as a finalist for the EY Entrepreneur of the Year Award. The Southwest Regional winners will be announced at the EY Entrepreneur of the Year Awards gala on June 27. The EY Entrepreneur of the Year program is in its 29th year and recognizes leaders in more than 60 countries throughout the world. Winners of the regional award are eligible for the EY Entrepreneur of the Year National Award.
Sponsors
Founded and produced by EY, the Entrepreneur of the Year Awards are nationally sponsored by the Ewing Marion Kauffman Foundation and SAP America. In the Southwest Region, sponsors also include BBVA, Colliers International, Haynes and Boone, Merrill Corp., Roach Howard Smith & Barton, bkm Total Office of Texas, DCEO Magazine and SocialStrategy1.
About Istation
Istation is an award-winning comprehensive e-learning program used by more than four million students and educators across the world. Known for its accurate assessments, engaging curriculum and trusted teacher tools, Istation helps students in prekindergarten through 12th grade achieve academic growth. Istation's computer-adaptive assessments (known as ISIP™) immediately place students on personalized instructional paths unique to their needs. An animated, game-like interface effectively engages students so that they don't even know they're being evaluated. Along with its highly interactive digital curriculum, Istation provides teachers with access to thousands of lessons perfect for instructing small groups or an entire class. Comprehensive progress reports are also immediately available for educators, administrators and parents. Istation offers its ISIP assessment in Early Reading, Advanced Reading, Reading en Español and Math. Istation instruction is available in Reading, Reading en Español and Math. Students can also use their Istation subscriptions at home. Since its founding in 1998, Dallas-based Istation has seen tremendous growth. The company's animated program is now helping students in 44 states and four countries learn and grow.
About EY Entrepreneur Of The Year®
EY Entrepreneur Of The Year is the world's most prestigious business award for entrepreneurs. This unique award makes a difference through the way it encourages entrepreneurial activity among those with potential and recognizes the contributions of people who inspire others with their vision, leadership and achievement. As the first and only truly global award of its kind, Entrepreneur Of The Year celebrates those who are building and leading successful, growing and dynamic businesses, recognizing them through regional, national and global awards programs in more than 145 cities in more than 60 countries.
About EY's Strategic Growth Markets practice
EY's Strategic Growth Markets (SGM) practice guides leading high-growth companies. Our multidisciplinary teams of elite professionals provide perspective and advice to help our clients accelerate market leadership. SGM delivers assurance, tax, transactions and advisory services to thousands of companies spanning all industries. EY is the undisputed leader in taking companies public, advising key government agencies on the issues impacting high-growth companies and convening the experts who shape the business climate. For more information, please visit us at ey.com/us/strategicgrowthmarkets, or follow news on Twitter @EY_Growth.
About EY
EY is a global leader in assurance, tax, transaction and advisory services. The insights and quality services we deliver help build trust and confidence in the capital markets and in economies the world over. We develop outstanding leaders who team to deliver on our promises to all of our stakeholders. In so doing, we play a critical role in building a better working world for our people, for our clients and for our communities.
EY refers to the global organization and may refer to one or more of the member firms of Ernst & Young Global Limited, each of which is a separate legal entity. Ernst & Young Global Limited, a UK company limited by guarantee, does not provide services to clients. For more information about our organization, please visit ey.com.