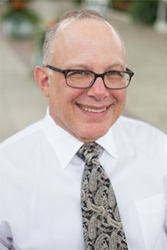 St. Louis, MO (PRWEB) May 13, 2015
St. Louis, MO residents interested in receiving dental implants are now invited to visit Dr. Stephen Snitzer for All-on-4™ implants. Dr. Snitzer is proud to now offer this technique to St. Louis residents. The All-on-4™ technique uses four strategically placed dental implants to secure a full denture in place. This procedure is more affordable than receiving individual implants, and it provides a suitable solution even for people who have low bone density levels.
The All-on-4™ technique offers Dr. Snitzer's patients the same health benefits that individual dental implants provide. Implants are placed in the alveolar bone, or the bone that supports natural teeth, which ensures that the implants and attached denture remain secure and fully functional. This placement also protects Dr. Snitzer's patients from bone density loss, which is an irreversible process that occurs when the alveolar bone stops receiving stimulation from natural teeth or implants. For many patients, individual implants and implant-supported dentures may both be feasible solutions. However, Dr. Snitzer may recommend implant-supported dentures for patients with limited budgets or patients who would require bone grafting to receive individual implants.
Dr. Snitzer's patients can receive dentures supported by dental implants in St. Louis, MO, in just a few appointments. Dr. Snitzer starts by evaluating each patient's bone density and the placement of oral structures, such as nerves, to determine where the implants should be situated. During the placement procedure, Dr. Snitzer administers anesthesia, places the implants in the alveolar bone, and attaches a set of temporary teeth, which the patient wears for three to four months. During this time, the dental implants heal and fuse with the bone. Once this integration is complete, Dr. Snitzer attaches a permanent denture that does not require removing or special care.
The All-on-4™ technique has been proven to offer patients a lasting solution. Research shows that the procedure has a success rate of 98.5 percent at the four-year mark, and unlike many tooth prosthetics, implant-supported dentures never require refitting or other adjustments. Dr. Snitzer encourages patients who are interested in this solution to schedule appointments and determine whether they are good candidates. Patients can set up consultations about receiving dental implants in St. Louis, MO, by calling Dr. Snitzer's office or visiting his website.
About the Doctor
Dr. Stephen Snitzer is a periodontist offering personalized dental care for patients in Chesterfield, MO and the St. Louis area. Dr. Snitzer earned his dental degree at the University of Missouri at Kansas City. Following his graduation, he completed a residency in Periodontics at the University of Iowa, where he earned a certificate of specialization in Periodontics and a Master of Science degree. Dr. Snitzer is a member of the American Academy of Periodontology, the American Dental Association, and the International Congress of Oral Implantologists, among others. He also belongs to the one percent of dental professionals currently providing the LANAP® Protocol, the first FDA-cleared laser procedure for gum disease and periodontal treatment. To learn more about Dr. Snitzer and the dental services he provides, visit his website at http://www.stlouisperiodontist.com or make an appointment at (314) 720-8547.