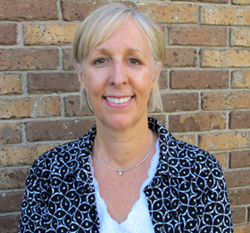 Fridley, MN (PRWEB) May 13, 2015
Dr. Lisa Murray is pleased to announce the availability of laser teeth whitening. Individuals who feel embarrassed by stained or darkened teeth can now experience significant teeth whitening effects with less sensitivity. Dr. Murray is a Fridley, MN, dentist who can restore a beautiful smile with this simple procedure, often in just one or two visits.
Age naturally causes teeth to darken and turn yellow, and there are a number of substances that stain tooth enamel, including soda, coffee, wine, and tobacco. Many people seek to reduce the darkening effects by visiting a dentist in Fridley, MN, or by purchasing over-the-counter products such as mouthwashes and bleaching trays or strips. However, these teeth whitening methods are not always regulated, and while some may work, they may also cause serious damage to the teeth and gums. An individual who does not have healthy teeth can experience excruciating pain from a product if the whitening material gets into a cavity. Some people suffer burns in the gums, even when using a bleach tray approved by a dental practice. In spite of the ineffectiveness and risk, Americans spend millions of dollars each year trying to achieve a brighter smile.
In Fridley, MN, dentist Lisa Murray has the solution for those who want teeth whitening without the threat of permanent harm. At her office, she performs laser whitening, which is a safe and easy way to achieve beautiful, white teeth. The laser works with a bleach solution to provide rapid results. Before the process begins, the gums are protected then a layer of solution is applied to each tooth. The laser is then positioned carefully over the mouth to ensure each tooth is exposed. In a single appointment, Dr. Murray is able to brighten the appearance and whiteness of patients' smiles. In addition to laser treatment, patients will also receive Zoom! Whitening for home use.
A beautiful smile can help an individual to feel more confident and self-assured, and it is now available to anyone in Fridley, MN. For those looking for more information on teeth whitening, or wish to schedule an appointment with Dr. Murray, they are encouraged to visit her website at http://www.moorelakedental.com or call (763) 571-5497.
About the Practice
Moore Lake Dental is a general practice offering personalized care for patients in Fridley, MN. Dr. Lisa Murray is passionate about dentistry and strives to offer her patients the latest in dental technologies and services. Dr. Murray earned her dental degree from the University of Minnesota and has participated in the 21 Century Study Club and the Metro Women's Study Club. In addition, she is an active member of the American Dental Association, the Minnesota Dental Association, and the World Clinical Laser Institute. To learn more about the services offered at Moore Lake Dental, please visit their website at http://www.moorelakedental.com or call (763) 571-5497.