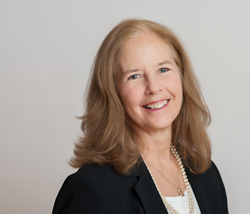 To be able to provide such a unique opportunity to leaders from across industry sectors and geographical regions is very exciting!
(PRWEB) May 14, 2015
A committee comprising of some of the world's top professionals has just launched a global assessment on the current state of worldwide organizational excellence. While the study promises to shed light on the extent to which organizations are implementing best management practices to improve their performance, it also offers all organizations a valuable opportunity to see how they measure up – and where they can improve.
"To be able to provide such a unique opportunity to leaders from across industry sectors and geographical regions is very exciting," says Dawn Ringrose, a management consultant and member of the Organizational Excellence Technical Committee (OETC), the group pioneering the initiative. "I anticipate economic development agencies will also be very interested, as there is a positive relationship between improving organizational performance, the economy and quality of life for all residents."
Ringrose is also the founder of Organizational Excellence Specialists, the independent Canadian third-party that will be compiling and analyzing assessment results. She represents Canada on the OETC and is also the author of the Organizational Excellence Framework, upon which the assessment tool is based.
Drawing upon 25 years of research, Ringrose's framework compiles and integrates the leading global excellence models and provides a how-to guide for implementation. Organizations that have employed these excellence models, she says, have benefitted from increased employee engagement, more sound governance and stronger financial results.
"Organizational excellence involves using the best management practices that have been proven to improve performance," she explains. "These practices are employed by the highest-performing organizations and lead to a culture focused on excellence; this appraisal now aims to measure the extent to which they're in place in other organizations worldwide."
All organizations, agencies and business leaders are invited to participate in the assessment. The evaluation typically takes between 15 and 30 minutes to complete, depending on organization size, and participants can join the "Organizational Excellence Technical Committee" group on LinkedIn to receive a summary of aggregate results.
Anyone interested in an additional confidential report detailing where they stand and how they can improve can request one by emailing dawn@organizationalexcellencespecialists.ca.
"These results will benefit the global business community," says Ringrose. "This assessment captures the essence of an organization, an industry sector or a geographical region at a specific window in time and lays the foundation for future success."
Though general information is requested from each participant, individual responses remain confidential and only aggregate data is reported.
To participate in the organizational excellence assessment, go to http://www.qlbs.com/QimonoVBA/Assessment/OrgExFramework.
The Organizational Excellence Framework publication is available free of charge at http://www.organizationalexcellencespecialists.ca