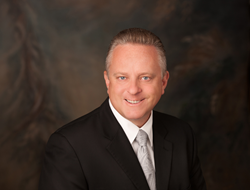 His execution expertise is exactly the core competency for which Glenridge is known and where we see a great need in the industry. We are very excited about the experience and momentum he brings to our organization.
(PRWEB) May 19, 2015
Slattery will lead Glenridge's business development efforts and comes to Glenridge with over two decades of experience with national and regional payers, as well as leading integrated delivery systems. Rob is a strong advocate of clinically integrated networks and population health management, which is at the foundation of Glenridge's service portfolio. His experience and professional passion speaks directly to the services and client base Glenridge targets to grow and will strengthen the organization's ability to serve payers and providers as they transform from fee-for-service to value-based care delivery. Slattery joins Glenridge from Integrated Solutions Health Network (ISHN), clinically integrated network, ACO and healthplan subsidiary of Mountain States Health Alliance, where he was the President, CEO and founder. There he effectively attracted and surrounded himself with seasoned teams of business, clinical, operations and IT professionals to navigate a challenging healthcare environment and advance the needed clinical transformation. Slattery built ISHN to a full risk-bearing network comprised of over 4,000 physicians and 34 hospitals throughout northeast Tennessee, southwest Virginia, and western North Carolina successfully managing Medicare Advantage, Medicaid and Commercial lives. Prior to ISHN, Mr. Slattery was Vice President and CEO of BlueCross BlueShield's Senior Care health plan. He has also held executive positions with United Healthcare of New England, Aetna, BlueCross of California and its parent Anthem (formerly WellPoint).
Slattery states, "I'm excited to join the Glenridge team, while also being a strategic resource for our sister company WhiteGlove Health. As a former Glenridge client, I know first-hand that Glenridge is uniquely positioned to deliver exceptional value to payer and provider clients in the development and execution of value-based contracting strategies and high performing provider networks. Rob adds, "I know that the depth of our expertise and hands-on operational experience are key attributes that our customers rely on. I look forward to building on that tradition, which in turn will solidify our position as a premier partner and trusted advisor for both payers and providers determined to shape the way in which healthcare is delivered to their members, patients, and employers within the communities they serve."
Terry Spoleti, President of Glenridge HealthCare Solutions, states: "I speak for our board and entire company when I say we are thrilled to have the talent of Rob on our team. The 25+ years of experience he brings, particularly at industry-leading companies such as ISHN, BlueCross, and WellPoint, will be a critical asset as we expand our services and analytic product offerings and foster new strategic relationships. He is passionate about the need for transformation in our industry and has been working on the front lines to enable true payer/provider collaboration and generate measurable value and performance in provider networks that he has been instrumental in building. His execution expertise is exactly the core competency for which Glenridge is known and where we see a great need in the industry. We are very excited about the experience and momentum he brings to our organization. "
Glenridge HealthCare Solutions in combination with its sister company WhiteGlove Health has offices in Maryland and Texas and staff of over 150 professionals throughout the United States.
Learn more: http://www.glenridgehealth.com
About Glenridge HealthCare Solutions:
Glenridge HealthCare Solutions is a nationally-recognized expert in provider network development and optimization. Glenridge has been delivering consulting and analytic services to national and regional payer and provider clients for 15 years. Collaboratively with client organizations, they build high performing networks that achieve competitive advantage and help organizations improve the performance of existing networks through professional staff, sophisticated analytics, proprietary methodologies and data management tools. Glenridge is focused on collaborative opportunities among payers, physicians and health systems in ventures that generate stakeholder value and quality outcomes for the community served.