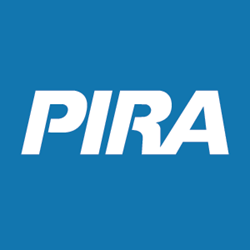 PIRA Energy Group Announces the Launch of DIMENSIONS, a Next Generation Content Platform
New York, NY (PRWEB) May 14, 2015
PIRA Energy Group, a leader in global energy market analysis, announced today the official launch of PIRA DIMENSIONS, a fully redesigned content platform available exclusively to clients of PIRA. DIMENSIONS combines a best-of-breed tool for accessing PIRA's timely energy intelligence with a rich interface for navigating through an extensive archive of content.
PIRA clients can access analysis, data and video, spanning across 12 different commodity areas. This fundamentals-based, integrated view of the market helps users to answer difficult questions about short-, medium- and long-term price implications.
DIMENSIONS includes supply and demand data, macroeconomic reports, expert analysis, and interactive data tools for considering a wide variety of market scenarios. In addition, DIMENSIONS can be accessed from any device, including laptops, tablets and mobile devices.
"DIMENSIONS is a significant step forward for PIRA as we work to enhance our entire suite of products and services and affirm our commitment to providing clients with market-leading energy intelligence," said CEO Gemma Postlethwaite. "The energy industry has long regarded PIRA as being a valued partner in analyzing the markets. Our focus now is to continue providing valued insight through an enhanced set of tools that best meet the needs of our clients, whether they are at their desks or on-the-go."
The launch of DIMENSIONS signals the beginning of a focused effort to deliver the deep expertise of PIRA's leading team of experts in ways that best align with the needs of today's energy professionals. "The analysis of the energy market is evolving to leverage more sophisticated tools and data sets, and PIRA is committed to being at the forefront of these changes," said Dr. Gary Ross, PIRA's Executive Chairman and Global Head of Oil. "DIMENSIONS is just the beginning. We are very excited about what lays ahead, and we know our clients will be as well."
About PIRA Energy Group
Established in 1976, PIRA is one of the leading energy market analysis firms, providing the total view of the energy market so its clients can make the best business decisions possible. Currently, more than 500 companies located in 60-plus countries retain PIRA. These include international integrated majors, national oil and gas companies, independent producers, refiners, marketers, oil and gas pipelines, electricity and gas utilities, major industrials, airlines, trading companies, financial institutions, and government agencies.
For more information about PIRA
Contact:
PIRA Energy Group
Chief Marketing Officer
Jeff Mancini, +1-646-448-6369
jmancini(at)pira(dot).com