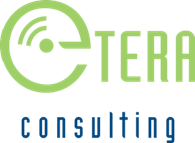 These new hires further solidify our commitment to growing our Legal DNA, and expanding our well-developed Data Analyst Development Program.
Washington, DC (PRWEB) May 14, 2015
eTERA Consulting, an internationally recognized and award-winning leader in data and technology management, today announced the addition of three new full-time team members in support of the company's growing list of clients.
Joining the eTERA team are Project Managers Austin Hagen and Alan Moyer, and Data Analyst, Mable Tun.
As Project Managers, Hagen and Moyer are responsible for planning and reporting on all phases of the project life cycle. They will serve as the liaisons between operations and account management to ensure the timely and reliable delivery of the final product. Both Hagen and Moyer bring a combined 23 years of industry experience to eTERA. Previously, Hagen worked for a large IT services provider as a Case Manager and looks forward to utilizing his excellent customer service skill set to exceed client needs and expectations. Moyer has extensive experience in client management, as well as the knowledge of multiple eDiscovery platforms and litigation support services. Previously, Moyer worked as a Project Manager for a major Federal contractor.
As a member of the eTERA media department, Tun assists the operations team with standard orders of operations such as securing and preserving data and tracking client media. Tun graduated in 2014 with a B.A from Hood College and looks forward to utilizing her keen attention to detail and analytical skills to propel the operations team forward.
"We are thrilled to add these three accomplished individuals to our team to help serve and grow our expanding client base," said eTERA Consulting's President, Scott Holec. "These new hires further solidify our commitment to growing our Legal DNA, and expanding our well-developed Data Analyst Development Program."
About eTERA Consulting
eTERA Consulting, Built by the clients, for the clients™ is an award-winning leader in data and technology management providing innovative solutions to help clients overcome the high costs of managing large volumes of data, electronic discovery and content searching. As an international consultancy, eTERA offers five key services across the Electronic Discovery Reference Model including Early Information Assessment®, Forens1cs One℠, 1ntelligent One™, Rev1ew One™ and Opt1mum One.® These services help clients to proactively identify and analyze data early in the process allowing for significant data reduction, enhanced decision-making abilities, significant savings on eDiscovery costs and defensibility. eTERA Consulting provides clients with the necessary swat-team of experts needed to effectively manage litigation, government investigations and regulatory matters. eTERA Consulting utilizes software tools verified by the Gartner Group and is SSAE-16 certified to ensure the protection of client data. Headquartered in Washington, DC, and with offices in Chicago, Brussels, London and Paris, eTERA Consulting has served the legal industry since 2004. eTERA Consulting was selected by the Legal Times in 2014 as the Best End-to-End Litigation Consulting Firm and in 2013 as the Best Data and Technology Management eDiscovery Provider. eTERA Consulting has also been recognized by the National Law Journal for four consecutive years as the nation's top End-to-End eDiscovery Company.