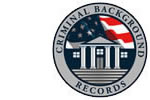 Ultimately, companies should seek out the guidance of a third-party background screening company for all pre-employment screening if only to stay ahead of recent fast-paced changes to the legal and lawful use of criminal history reports
Waltham, MA (PRWEB) May 14, 2015
Ban-The-Box legislation typically removes the question box on an application regarding criminal history. Research has shown that this "box" often acts as an impediment to employment disproportionally affecting minorities. Further, Ban-The-Box "type" rules can be implemented by private companies. In the past few years companies such as Target, Home Depot, and others have taken this action.
Adam Almeida, President and CEO of CriminalBackgroundRecords.com states: "Ban-The-Box legislation, both in the public and private sector, is gaining significant momentum. With each change there is the potential for greater confusion for hiring managers and it is critical they work with third-party employment screening companies in order to remain complaint with laws governing the use of public records."
Three states have either enacted Ban-The-Box legislation or have taken significant steps toward enacting.
Recently, the State of Virginia enacted Ban-The-Box legislation.
From BlackEnterprise.com (Apr. 09, 15):
"For many job seeking candidates with past arrests or convictions, their criminal history is the leading factor that prevents them from gaining employment. In an effort to help its qualified residents with a criminal record gain economic security, Virginia has agreed to ban the criminal history box on state employment applications." (1)
Along similar grounds the State of Vermont has enacted Ban-The-Box. This action highlights specifically when a criminal background records search can be conducted.
From governor.vermont.gov (Apr.21, 15):
"The 'ban the box' Executive Order removes questions about criminal records from the very first part of job applications for state employment. Agencies will continue to conduct criminal background checks, but only after an applicant has otherwise been found qualified for the position." (2)
One of the central points of Ban-The-Box legislation is not "if" one can run a criminal history report, it is "when." Further, there must be consideration for the appropriateness of asking about criminal history as it pertains to the role and function of the position.
Almeida states: "It is critical that companies know the specifics of Ban-The-Box and understand when a criminal report is valid and lawfully reviewed. It can become a complex issue and a complicated matter one that might result in significant financial loss if a company does not remain in compliance."
In Oregon the Ban-The-Box legislation highlights the appropriateness of the criminal history question.
From RegisterGuard.com (Apr. 30, 15):
"...the bill doesn't override restrictions on people prohibited from working with some groups, such as children or the elderly, and it doesn't apply to jobs that lawfully require a background check..." (3)
In the private sector, Koch Industries has become the latest corporation to enforce a Ban-The-Box policy.
From USATODAY.com (Apr. 27, 15):
Koch Industries, one of the nation's largest private companies, has removed questions about prior criminal convictions from its job applications, becoming the latest corporation to join a burgeoning movement trying to make it easier for ex-offenders to find work. (4)
Almeida states: "Ultimately, companies should seek out the guidance of a third-party background screening company for all pre-employment screening if only to stay ahead of recent fast-paced changes to the legal and lawful use of criminal history reports."
CriminalBackgroundRecords.com is a third-party background screening company that can provide a low-cost solution to all screening requirements. From pre-employment to post-hire screening, as well as volunteer, caregiver and nanny checks, CriminalBackgroundRecords.com provides background screening services across a broad array of industries. From the smallest organization to the largest corporation, CriminalBackgroundRecords.com can fulfill every background screening requirement.
Notes:
(1) blackenterprise.com/career/virgina-ban-criminal-history-question-employment-application/
(2) governor.vermont.gov/node/2326
(3) registerguard.com/rg/news/local/33036787-75/bill-removes-job-applications-criminal-history-box.html.csp
(4) usatoday.com/story/news/2015/04/27/koch-industries-criminal-justice-job-applications/26325929/