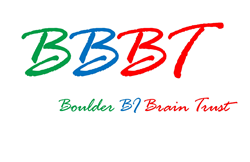 We're looking forward to sharing our story with the BBBT community, and showcasing how Dell is transforming itself into a serious analytics and data management player. -- Steven Phillips, Big Data and Analytics Product Marketing Manager, Dell Software
Boulder, Colorado (PRWEB) May 13, 2015
On Friday, May 15, 2015, Dell Software's Big Data and Analytics Product Marketing Manager, Steven Phillips, and Senior Integrated Solutions Development Consultant, Peter Evans, will brief BBBT on how Dell has transformed itself into an end-to-end solution provider with a paradigm shifting Information Management story that enables customers to leverage all data, on any platform, in any location to make better decisions.
"We're looking forward to sharing our story with the BBBT community, and showcasing how Dell is transforming itself into a serious analytics and data management player," said Mr. Phillips. "With a diverse and broad portfolio, Dell is positioned to help everyone from the smallest company to the largest Enterprise with any type of data and analytics challenge."
"Dell is a quiet giant in the software industry," said BBBT Founder, Claudia Imhoff. "Through its strategic purchases in recent years, it has transformed itself from a hardware-only company to one that has significant software offerings for complete analytic environments."
A podcast summarizing the presentation will be available at the BBBT podcasts page and a video of the presentation will be available at the BBBT videos page.
About BBBT
The Boulder Business Intelligence Brain Trust has served the BI industry since 2006. It is a consortium of over 180 industry analysts, experts, and practitioners from around the world. BBBT hosts BI industry vendors who provide extended, interactive briefings, streamed live as webinars exclusively to BBBT members. It's a reciprocal arrangement, the members receive the latest information on current and planned BI tools and technologies, and the vendors get valuable feedback on their offerings, marketing, and messaging.
About Dell
Dell Software empowers companies of all sizes to experience Dell's "Power to Do More" by delivering scalable yet simple-to-use solutions that can increase productivity, responsiveness and efficiency. Dell Software is uniquely positioned to address today's most pressing business and IT challenges with holistic, connected software offerings across five core solution areas, encompassing data center and cloud management, information management, mobile workforce management, security and data protection. This software, when combined with Dell hardware and services, helps customers simplify IT, mitigate risk and accelerate business results.