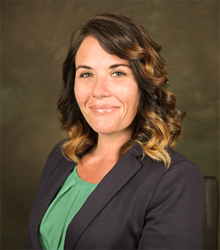 We are super excited to have Melissa on our team - Mark Jones, President of Avalon Management
San Marcos, CA (PRWEB) May 15, 2015
The Avalon Management Group, AAMC® is pleased to announce that Melissa Brown, CCAM®, PCAM® has recently joined Avalon as Regional Director.
Melissa comes to Avalon with 16 years of experience in homeowner association management. Most recently, Melissa was the Vice President at The Prescott Companies, where she worked for almost 8 years, and prior to that Melissa was a Senior Portfolio Manager at GRG Management where she worked for over 8 years.
Melissa's past experience has allowed her to become well-rounded in all aspects of homeowner association management and brings a great deal of expertise with her to Avalon. "With my lifetime of experiences and dedication within the field of community association management, I believe it is paramount that we immerse ourselves in the needs of every resident to develop strong working relationships, and enhance the services we provide while maintaining a passion for customer service," says Melissa. In her time away from the office, Melissa enjoys reading, hiking and spending time with her family.
Avalon's San Marcos office location, combined with its offices in Temecula and Canyon Lake, provides clients with expanded access and connections to the most cost effective and successful management group in the region.
To read more about how Avalon can assist your community, please visit our website at http://www.AvalonWeb.com or call (800) 343-7213, ext 101.