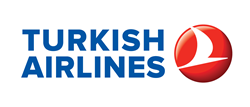 Turkish Airlines is calling all startups with their tongue-in-cheek video and their new, direct flights from SFO to Istanbul.
Istanbul and San Francisco (PRWEB) May 19, 2015
Airline Encourages Entrepreneurs to Explore Opportunities in Istanbul – the Silicon Valley of Eurasia
For Silicon Valley startups who are dreaming big but getting nowhere on Sand Hill Road, they may find a new and unexpected supporter in Turkish Airlines. The airline is literally poised to help entrepreneurs and their startup ideas take off.
Turkey's startup ecosystem has been percolating for years, and its cutting-edge ideas around emerging technology like wearables and mobile commerce, is gaining momentum. Turkish Airlines now provides non-stop service, five days a week, from San Francisco International Airport to Istanbul-- where a well-educated, tech-savvy workforce is driving innovation. International venture capital and angel investors can also be found.
Turkish Airlines is taking their startup support to greater heights, not just by inspiring international travel, but by helping entrepreneurs find an audience for their innovative ideas:

Startup Class—May be the wave of the future – at least on Turkish Airlines. With its tongue-in-cheek video featuring a still imaginary "Startup Class," Turkish Airlines is hoping to connect with Bay Area entrepreneurs and encourage them to travel to Istanbul to explore new business opportunities. Thus far, the video -- which shows a keen understanding of this traveling class -- has had more than a million views on YouTube.
Invest on Board-- Turkish Airlines' Invest on Board program allows investors to virtually meet startups while inflight, all from their seats. Using the Airline's Inflight Entertainment system, investors browse video pitches to discover the next big idea. Video pitches will be refreshed each month and startups interested in having their pitch featured can apply online.
Widen Your World-- Turkish Airlines has introduced "Widen Your World" Binoculars to provide an engaging 360-degree, 3-D video view of all the 270 destinations the airlines serves. The custom-built binoculars, designed by creative agency eFabrika, combine technology with a nostalgic tourism feel. They are made of aircraft aluminum and designed to resemble the oversized binoculars typically found at tourist attractions. The Widen Your World Binoculars were located along San Francisco's Market Street in April, and will eventually be found in Business Lounges, Airports and other event locations in the future.
Turkey Ranks as One of the Fastest Growing Internet Economies in the World(1)

Istanbul features several well-attended technology events in the region, including Startup Istanbul and Start Trek.
The local venture capital community is also becoming very international, with Y Combinator-like funding organizations as well as some well-known Silicon Valley firms – Intel Capital and Kleiner Perkins -- backing promising ideas in the region.
In recent years, several Turkish startups have been acquired, including the Turkish online marketplace GittiGidiyor, which was purchased by eBay for $200 Million.
Tech giants – from Google, Cisco and Microsoft to HP, Adobe and Samsung -- representing all aspects of the technology marketplace have a stake in Turkey.
About Efabrika
Efabrika is an Istanbul-based creative agency specializing in digital design and experiences. Efabrika designed and produced the Widen Your World Binocular experience and produced the "Startup Class" video for Turkish Airlines.
About Turkish Airlines
Turkish Airlines is committed to linking Istanbul to all of the world's major tourist and business centers. With the addition of San Francisco to its global network, Turkish Airlines now serves six American cities, including Los Angeles, New York, Chicago, Houston, Washington, D.C., and Boston, and has gateway cities in Canada, Toronto and Montreal, and South America, Buenos Aires and Sao Paulo. Round trip fares from SFO to Istanbul start at $562.00 USD, including taxes and fees. For more information on flights and fares, visit http://www.turkishairlines.com.
# # #
1- Information & Communications Technology Report for the Republic of Turkey Prime Ministry Investment Support and Promotion Agency.