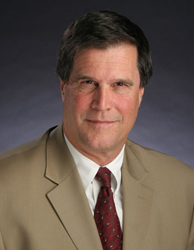 Shortcut to probate real estate valued less than $50,000
Huntington Beach, CA (PRWEB) May 28, 2015
This Tip Sheet is on the best probate procedure to use when a person is named in a Will or is the next-of-kin and the person wants ownership of a decedent's timeshare in California. In this Tip Sheet Mark W. Bidwell, a licensed attorney in California, explains the best probate procedure to use is the "Affidavit Real Property of Small Value."
This shortcut is also referred to as "Small Estate Administration." To qualify for this shortcut all real property in California owned by the decedent cannot exceed $50,000. Real property held in joint tenancy or owned by a trust is not included in the $50,000 limitation.
The affidavit is great for out-of-state decedents with minimal assets in California. (Ancillary Probate) This procedure is also a good tool for successor trustees to a trust when only the timeshare is left out of the trust.
In addition to the dollar limitation there are additional requirements; no other probate case has been filed in California; six months have passed since the death of the owner; and all debts, funeral expenses and medical bills have been paid.
If all the above requirements are met, this shortcut is available. But paperwork is still required. An "Affidavit Real Property of Small Value" must be prepared and filed with the Probate Court Clerk. Included with the affidavit is an appraisal from a probate referee.
The probate Court Clerk approves the affidavit.
In addition a deed is prepared transferring ownership from the decedent to his or her heirs. Both the affidavit and deed are filed with the County Recorder. Once the documents are recorded, copies are provided to the timeshare management company to update their records.
California law has a shortcut for real property probate transfers known as "Affidavit Real Property of Small Value." This short cut is available for probate transfers of timeshares in California.
This press release is provided by Mark W. Bidwell. Mr. Bidwell markets timeshare and vacation title transfer services through websites, primarily http://www.DeedAndRecord.com. Deed and Record provides change in timeshare ownership in California, Hawaii, Florida and Nevada. Office is at 4952 Warner Avenue, Suite 235