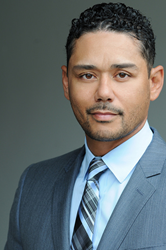 China will set the example for other closed-economy countries to follow, which will only continue to strengthen the global online ecosystem, as well as the U.S. presence in the global economy.
Los Angeles, CA (PRWEB) May 14, 2015
Leading the charge in global merchant processing and specializing in multi-currency and managed risk processing, Payscout representatives have been called on repeatedly to provide expert news testimony regarding online commerce and emerging foreign markets. Payscout CEO, Cleveland Brown, has now been asked to speak publicly on behalf of the payments industry during the Card Not Present Expo in Orlando on May 21 at 9:00 am.
Brown will be speaking as part of a panel presentation entitled "Go East, Young Man", which will address fraud and payments related dynamics e-merchants should consider when entering global online markets. The session will focus on two regions showing the most economic opportunity: China and India. Moderated by Joe Emig of Payvision, the panel will feature Brown, LaTrisha Cantella of GoDaddy, Raymond Qu of Geoswift and Bharathi Ramavarjula of Facebook.
Payscout is a Principal TPSP member of China Union Pay (CUP) and Union Pay International, specifically focused on improved conversions and acquisition of consumers in mainland China. Founded in 2002, China Union Pay is the only interbank network in China (excluding Hong Kong and Macau). (2) Because of his familiarity with the Chinese market, Brown will discuss:

Why companies should accept eCommerce payments from China
The risks of payment acceptance in China
Recommended payment options in China, and the advantages and disadvantages
The tax and compliance implications of accepting online commerce from China
The usage of China Union Pay is swiftly growing. The total value of transactions via CUP cards reached 41 trillion yuan ($6.7 trillion U.S.) at the end of 2014, and CUP's services covered 150 countries and regions outside of China. More than 26 million businesses and 1.8 million ATMS accept CUP worldwide, meaning it ranks third in terms of credit and debit card transactions, right after Visa and MasterCard. (3)
Improving technologies, as well as a sharp rise in mobile phone and tablet shopping, is adding to the massive growth of eCommerce. Reportedly, 69% of Chinese consumers have purchased a product or service through their smartphone (compared to 46% of US consumers). (4) In the span of just one year, mobile payments in China saw a 707% year-over-year increase, leaping from $24 million in 2012 to $197 million in 2013. (5)
The growth in mobile transactions paves the way for new markets to open up, such as the booming BRIC nations (Brazil, Russia, India and China). However, new risks and challenges are created as the world becomes more accessible. Each country that composes the BRIC nations has unique requirements for eCommerce transactions, making it difficult for some American small-to-medium-sized businesses (SMBs) to navigate through and reach potential customers in these countries. Payscout is able to understand the nuances in an increasingly global landscape and help SMBs access a broader client base.
Brown predicts the world will see an increase in partnership contracts between Chinese companies and third-party domestic service providers, such as shipping and logistic companies. He also expects the U.S. will see an influx of Chinese owned, domestic-based subsidiaries, to support Chinese counterparts as distribution partners to make the circulation of Chinese funds more streamlined.
"China will set the example for other closed-economy countries to follow, which will only continue to strengthen the global online ecosystem, as well as the U.S. presence in the global economy," says Brown. "In one direction, we'll have U.S. merchants bringing in Chinese dollars for the online purchase of goods and services. In addition, we'll have global businesses setting up in the U.S. to foster business in these countries. Both represent a sure stream of employment opportunities, tax revenue, and other economic benefits."
The Card Not Present Expo was created to address the challenges that have sprung up around card-not-present payments, and provides a meeting place for merchants, banks, processors, anti-fraud software providers and others to learn how to leverage card-not-present payments in an increasingly multi-channel retail sales environment. The Card Not Present Expo will be held May 18 - 21 at the Caribe Royale Orlando (8101 World Center Drive, Orlando, FL). More information is available at https://cardnotpresent.com/cnpexpo/
About Payscout, Inc.:
"Payscout Supports the Entrepreneurial Dream One Transaction at a Time."
Payscout is a global merchant service provider (MSP) and payment service provider (PSP) with tier-one bank sponsorships in the United States, Latin America, Caribbean, Asia-Pacific and Europe. Serving small to medium businesses (SMBs) and enterprise companies alike, Payscout offers payment processing solutions for brick-and-mortar and eCommerce transactions. The company has earned acclaim as a new-generation provider of merchant banking services, specializing in online/eCommerce retailers with a predominant proportion of card-not-present (CNP) transactions; and it is one of the few providers to deliver a true global payment solution that encompasses all merchant risk verticals. Customers can access Payscout's credit card processing services via a state-of-the-art, web-based user portal and through direct interactions with highly trained experts. In addition to supporting thousands of clients across a multitude of industries and all 50 states, Payscout maintains global partnerships with VISA USA, Bank of America Merchant Services, VISA Europe, VISA Latin America, VISA Asia Pacific, MasterCard Worldwide, China Union Pay, Deutsche Bank, First Data and Payscout Brazil. Payscout was recognized as one of America's fastest-growing privately held companies in 2014, ranking #2,416 on Inc. magazine's Inc. 5000 list. Within the financial services industry, Payscout placed #140 nationally and #24 in California. For more information, visit http://www.payscout.com.
(1) Enright, Allison. "U.S. online retail sales will grow 57% by 2018". Internet Retailer, 12 May 2014. Web. internetretailer.com/2014/05/12/us-online-retail-sales-will-grow-57-2018.
(2) "China Union Pay." Wikipedia, 11 May 2015. Web. en.wikipedia.org/wiki/China_UnionPay.
(3) Xinhua. "UnionPay Expands Global Presence." Want China Times, 18 Apr. 2015. Web. wantchinatimes.com/news-subclass-cnt.aspx?id=20150418000014&cid=1102.
(4) Maruma, Misha. "Five Important eCommerce Trends in China During 2014". Econsultancy.com, 9 June 2014. Web. econsultancy.com/blog/64958-five-important-ecommerce-trends-in-china-during-2014/.
(5) Brown, Matthew. "7 Things to Know About eCommerce in China". PFSWeb.com, 11 Apr. 2014. Web. pfsweb.com/blog/7-things-to-know-about-ecommerce-