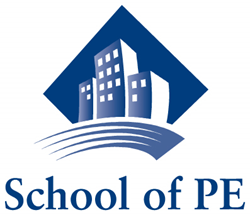 'School of PE is always looking for opportunities to offer new programs that foster professional learning and enhances careers,' says Vinod Dega, PE, PTOE, PMP®, President, School of PE.
Dublin, Ohio (PRWEB) June 04, 2015
School of PE has been accredited as an Authorized Provider by the International Association for Continuing Education and Training (IACET). In obtaining this accreditation, the School of PE has demonstrated that it complies with the ANSI/IACET Standard which is recognized internationally as a standard of good practice. As a result of the Authorized Provider status, School of PE is authorized to offer IACET CEUs for programs that qualify under the ANSI/IACET Standard.
The International Association for Continuing Education and Training is a non-profit association dedicated to quality continuing education and training programs. IACET's mission is to promote and enhance quality in continuing education and training through research, education, and the development and continuous improvement of IACET criteria, principles, and standards.
School of PE began offering review courses for NCEES - Professional Engineering certification exams in 2004. After passing the exam, professional engineers are required to take continuing education courses to maintain their license. Many engineers and other professionals struggle to fulfill their continuing education requirements in the time allotted. Most often, professional engineers don't complete their continuing education requirements until the end of their renewal year. Engineers have very busy work schedules and have to seek out providers that offer continuing education courses that are timely and effective while also providing engaging and interesting topics.
In order to help overcome these challenges, School of PE made the decision to become an Authorized Provider of continuing education credits by IACET.
School of PE is proud to have earned this prestigious accreditation because it demonstrates that their continuing education courses offer the following benefits to engineers and other professionals:

Effective organization of course content.
Effective course content delivery methods.
Appropriate student assessment techniques that are easy to complete.
Appropriate learning outcomes that meet state engineering boards' renewal requirements.
Efficient allotment of CEUs.
24/7 access to the course catalog.
Immediate access to course completion certificate.
Ability to track and store all continuing education activities online.
The continuing education courses offered by School of PE are a tremendous value for engineers because they offer convenient, appealing course content and affordable self-paced course options that are easy to integrate into professionals' busy schedules. The new market concepts delivered in the course material enhances knowledge and makes the course applicable to every day practice.
Moreover, School of PE's online continuing education courses program provides an easy way to track completed course work thus making it easier to report all completed activities to state licensing boards. This is possible because their online continuing education courses allow students to immediately print out course completion certificates after passing a self-paced quiz. Students are encouraged to store all completed continuing education activities and certificates online at Track my PDH, for easy access. Courses completed at School of PE or any other organization can be accessed online and reprinted at any time from any location.
Engineers and other professionals will also notice the variety of continuing educational courses available online at School of PE. This is understandable because School of PE provides continuing educational courses that cover many popular topics from:
Civil Engineering.
California Seismic.
California Surveying.
Chemical Engineering.
Electrical Engineering.
Environmental Engineering.
Mechanical Engineering.
Project Management.
Structural Engineering.
As you can see, School of PE's continuing education program helps a variety of professionals hurdle the trials of renewing a professional license by providing affordable IACET-certified continuing educational courses that are engaging and easy to complete. For more detailed information about our continuing education program, please visit them online at http://www.schoolofpe.com/pdh/.