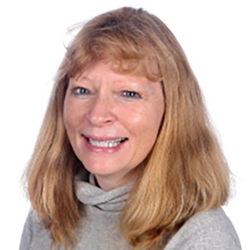 Olathe, KS (PRWEB) May 15, 2015
KVC Health Systems President and CEO B. Wayne Sims has named Suzanne Lohrbach Executive Director of the new KVC Institute for Practice Improvement and Innovations in Child and Family Services. The KVC Institute's hub is a $7-million facility, funded entirely by private gifts, which will open in Olathe, Kan. with a ribbon-cutting celebration on May 22. The vision of the KVC Institute is to transform the experience of childhood for all children by propelling research into direct service through child welfare and behavioral healthcare systems, taking proven-effective approaches to scale in communities much more quickly than currently occurs, to the benefit of thousands of children and families each year.
"Sue's vast experience as a national and international consultant, researcher, and developer is a tremendous asset," Sims said. "Sue shares our vision for the role of the new KVC Institute. This is very exciting and she has hit the ground running."
For the last year, Lohrbach has been KVC's Director of Child Welfare Innovation and Research. She is the chief developer of Safe & ConnectedTM, KVC's integrated child welfare practice model which provides a structured way to make decisions with and for the children and families served by the child welfare system. Safe & Connected emphasizes infrastructure for organizing information in order to promote critical thinking and group decision-making with families and other stakeholders. This ensures a comprehensive, holistic assessment of risk with the outcomes of improved child safety, wellbeing and permanency.
Lohrbach has a combined 30 years of experience working and supervising practice in public child protective services and child, adolescent and adult mental health. She consults and presents nationally and internationally on differential response systems in child welfare, intervention in high-risk child protective service delivery, domestic violence, family involvement, youth development, research-to-practice initiatives and group supervision in child welfare systems.
Prior to joining KVC, Lohrbach worked with the American Humane Association, the National Council on Crime and Delinquency's Children's Research Center, and Olmsted County, Minn. Child and Family Services. She is a PhD candidate in Social Work at the University of Minnesota and a Licensed Independent Clinical Social Worker in Minnesota. She received her master's degree in Community Counseling from Winona State University (Winona, Minn.) and bachelor's degree from Luther College (Decorah, Iowa).
To learn more about the unique features of the KVC Institute including wellness/simulation rooms, an Interactive Family and Adoption Center, learning communities and an expanded Ball Conference Center for conferences and distance learning, visit http://www.kvc.org/institute.
About KVC Health Systems, Inc.
KVC Health Systems, headquartered in the greater Kansas City area, is a private, nonprofit 501(c)3 organization that enriches and enhances the lives of over 50,000 children and families each year by providing medical and behavioral healthcare, social services, and education. KVC's diverse continuum of services includes foster care, adoption, in-home family therapy, behavioral healthcare, and children's psychiatric hospitals. In its 45-year history, KVC has grown since from a single Kansas home for boys to a national organization serving tens of thousands of children in five states. Due to KVC's leadership in the use of research-based practices to improve outcomes, the Annie E. Casey Foundation has endorsed KVC as a national best practice organization. Learn more at http://www.kvc.org.