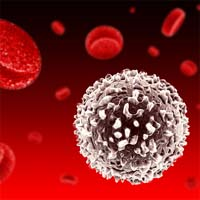 The ability to unleash an efficient anti-tumor immune response...is leading to very promising clinical results...
Raleigh, NC (PRWEB) May 15, 2015
A newly-published article on immunotherapies for mesothelioma indicates that an increasing number of patients will likely benefit from drugs that harness the body's ability to fight tumors. Click here to read the details on Surviving Mesothelioma.
Doctors with the University Hospital of Siena in Siena, Italy evaluated the clinical impact of immunomodulators in mesothelioma, noting that new therapeutic options for this deadly cancer are "eagerly awaited."
"The ability to unleash an efficient anti-tumor immune response by targeting regulatory immune checkpoint(s) with immunomodulatory monoclonal antibodies (mAbs), is leading to very promising clinical results in different tumor types," writes author Luana Calabro, MD, in Seminars in Oncology.
One drug highlighted in the report, a monoclonal antibody called tremelimumab, has just received orphan drug status for the treatment of mesothelioma.
"The fact that tremelimumab has been granted orphan drug status is just another indicator of the promise of immunotherapy in mesothelioma," says Alex Strauss, Managing Editor of Surviving Mesothelioma.
To read more about tremelimumab and another immunotherapy drug making recent headlines, see New Immune Therapies May Offer Best Hope for Mesothelioma, now available on the Surviving Mesothelioma website.
Calabro, L and Maio, M, "Immune Checkpoint Blockade in Malignant Mesothelioma", June 2015, Seminars in Oncology. Pp. 418-422, http://www.ncbi.nlm.nih.gov/pubmed/25965359
"Tremelimumab granted Orphan Drug Designation by US FDA for treatment of malignant mesothelioma", April 15, 2015, AstraZeneca website. http://www.astrazeneca.com/Media/Press-releases/Article/20150414--tremelimumab-granted-orphan-drug-designation-by-us-fda
For nearly ten years, Surviving Mesothelioma has brought readers the most important and ground-breaking news on the causes, diagnosis and treatment of mesothelioma. All Surviving Mesothelioma news is gathered and reported directly from the peer-reviewed medical literature. Written for patients and their loved ones, Surviving Mesothelioma news helps families make more informed decisions.