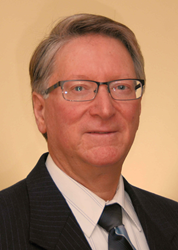 Ronkonkoma, NY (PRWEB) May 14, 2015
Advanced Component Testing (ACT) has recently retained Ken Henrich, formerly of Telephonics and BAE Systems, as its director of engineering. The move is a key element in the company's ongoing efforts to expand its electrical testing capabilities to incorporate additional platforms and increase automation while preserving and building upon the laboratory's core competency of testing components for authenticity.
Henrich comes to Advanced Component Testing with an extensive engineering and leadership background in design and testing of both commercial and military electronics. Throughout his 30-year career, he has designed integrated and hybrid circuits, printed wiring boards, and microprocessors and has taught several intra-company courses on design. He also brings with him expertise in the development of testing processes and equipment that improve accuracy and repeatability.
ACT President Ken Linden noted that he is "very pleased to have someone of Ken's caliber join the company." Mr. Henrich not only earned an MS in electrical engineering, he also holds two patents and has been published in IEEE Transactions on Communications. He recently earned the Harold Wheeler Award for leadership in achieving worldwide DoD AIMS certification for an all-mode IFF interrogator. Mr. Linden added that his early focus will be "leading us in the transition to an increasingly automated approach to testing that streamlines our operations and further enhances our reliability. And from everything I know about him, I believe he's the perfect guy to take us to that next level."
Henrich has already begun the process with the purchase of an expandable computer system for which he will develop a series of generic test heads. The first phase will be a fixture for two-leaded devices, along with the software that will control the testing. According to Henrich, this should dramatically reduce the potential for human error in measurements and recording while improving throughput.
ABOUT ADVANCED COMPONENT TESTING:
Advanced Component Testing is an ISO-17025-certified independent laboratory for full-service electrical testing and counterfeit detection that has been audited and approved for lab suitability by the Defense Logistics Agency. ACT serves the military-aerospace, commercial, medical and automotive industries by testing and authenticating integrated circuits, discrete semiconductors, memory, RF devices, microprocessors, and passive components in accordance with a strict quality management system to meet all military specifications and commercial standards.