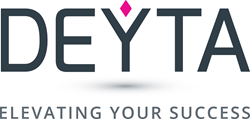 We are really excited to offer these insights and release this report so that hospices can begin to assess how they compare with the national landscape and think about where improvements are needed.
Louisville, KY (PRWEB) May 15, 2015
Deyta, a division of HEALTHCAREfirst and an industry leader in data-driven management for hospice and home health care, announces the release of its Hospice Item Set (HIS) Industry Report, a landmark report that provides a six-month baseline analysis with explanative data on the seven NQF-endorsed hospice quality measures calculated using the HIS data elements collected with Deyta's Quality Actionboards.
"We are really excited to offer these insights and release this report so that hospices can begin to assess how they compare with the national landscape and think about where improvements are needed," said J. Kevin Porter, Deyta's Senior Vice President of Analytics.
While CMS is expected to provide reports to individual hospices for each quality measure, it is not clear when these will be available and to what depth benchmarking insights will be provided. In the future, hospice quality measure scores will be publicly reported increasing the transparency of quality of care being delivered by hospices.
"It is imperative that hospice providers leverage this baseline data now to assess their performance against a national standard and begin working to improve data collection procedures and clinical processes," said Rebecca Van Vorst, Deyta's Director of Data Analytics.
Deyta's HIS Industry Report demonstrates the power of a standardized set of data elements and a large national database, which grants the ability to drill down into each quality measure in order to find where improvement may be needed ahead of public reporting. Agencies are performing well as a whole, but there is still room for improvement and this report helps identify where hospices may want to evaluate efforts internally in order to make any needed improvements. Deyta's Quality Actionboards provides hospices with advanced analytics on HIS performance and other quality outcome measures for identifying gaps in performance, implementing improvements and monitoring results over time. It is the largest, most comprehensive hospice quality database in the industry with extensive comparative analysis for pinpointing performance improvement opportunities.
Agencies can download a copy of Deyta's Hospice Item Set Industry Report at http://www.deyta.com/hospice/hospice-item-set. Hospices wishing to learn more about Deyta's Quality Actionboards are invited to attend an upcoming Solution Spotlight offered on May 27 at 2:00pm EDT. Hospices may register here. To request immediate information, hospices may contact info(at)deyta(dot)com or 888.893.1937 x151.
About Deyta
Deyta's software and services for hospice, home health and healthcare agencies provide high definition answers with precision guidance derived from mountains of data. We eliminate indecision and uncertainty to provide clarity on what is important and what to do about it. Our solutions for advanced analytics, business intelligence, satisfaction surveys, and success services enable agencies to:

Better satisfy patients and their families.
Attract more high-value referrals.
Improve total operational and clinical quality.
Create enterprise efficiencies and cost control.
Elevate the success in every aspect of your organization.
Deyta's solutions enhance existing systems within your organization by integrating silos of information across the enterprise to provide quick access to accurate, easy-to-understand information to optimize quality of care, caregiver satisfaction, financial growth and regulatory compliance. Detya can help your whole agency improve by bridging gaps in data, systems, knowledge, and processes to guide you to elevated results.
About HEALTHCAREfirst
HEALTHCAREfirst provides leading-edge technologies that improve business and clinical functions to over 1,300 home health care and hospice agencies across the United States. HEALTHCAREfirst was one of the first home health care software vendors to recognize the industry's need for high quality software applications that are accessible over the internet. Based in Springfield, Mo and one of the fastest growing providers of its kind, the company provides clients with web-available agency management software, business intelligence analytics, electronic medical record software, revenue cycle management software, billing services and coding services that ensure technology is not a barrier to patient care, but a powerful tool. HEALTHCAREfirst allows caregivers to focus on patients instead of paperwork. For more information call 800.841.6095 or visit the company's website at http://www.healthcarefirst.com.