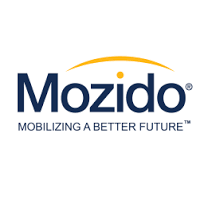 (PRWEB) May 15, 2015
"Mozido" was featured on NewsWatch as part of its monthly AppWatch, which takes a look at the latest and coolest applications on the market for iOS, Android, and Windows. Andrew Tropeano, the host of NewsWatch and technology expert, conducted the app review and shared with viewers how this application is mobilizing financial services.
More than one third of the global population is unbanked, meaning they do not have a bank account or access to a physical bank location. But almost everyone in the world owns a cell phone. And according to Quartz, there are almost more cell phones than there are people. In countries where banking options are limited, it can be incredibly difficult, if not impossible, to transfer or withdraw money. So, Mozido, is tackling this problem with their application.
Mozido is making it easier for people to make purchases at merchants or ecommerce sites, pay their bills, top off their mobile minutes, or send money to family members by mobilizing financial services. And to use it, users simply need to download the Mozido mobile app, go to a local merchant that works with Mozido, hand them cash, enter their phone number and pin, and the money is deposited into their mobile wallet.
Users can then use their mobile wallet instantly. It's like having a mobile bank account that doesn't require a brick-and-mortar bank. Mozido is currently working to bring these kinds of solutions to China, India, Africa, Indonesia, Sri Lanka, Jamaica and Latin America. Their goal is to one day make mobile payment as universal as credit cards.
To learn more, visit http://www.mozido.com today.
About NewsWatch
NewsWatch is a weekly 30-minute consumer oriented television show that airs on the History Channel, FYI Network, and ION Network. NewsWatch regularly features top technology products and services, mobile applications for iOS, Android, and Windows devices, unique and beautiful travel destinations around the world, health and medical tips, and entertainment interviews on the show. NewsWatch airs on the History Channel at 6:00 – 6:30 AM ET/PT and on the FYI Network from 7:00 – 7:30 AM ET.
NewsWatch is located in the greater Washington, DC area and has been on air for over 25 years. For more information or to watch the most recent episode, visit http://newswatchtv.com/appwatch.html.