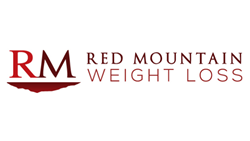 Phoenix, AZ (PRWEB) May 15, 2015
Red Mountain Weight Loss opens its 5th Valley location with the newest opening today in the Arcadia/Biltmore area near 32nd Street and Campbell. Along with a variety of medical weight loss programs and facial aesthetics, Red Mountain proudly brings its signature "RM3 Program" to the Arcadia/Biltmore neighborhood. Red Mountain Weight Loss launched the Medical Weight Loss Program in early 2014. RM3 is a 3-step comprehensive program, designed to help patients lose weight faster and help sustain their weight loss over time. RM3 features a patented prescription medication, a medically supervised diet plan, fat burning shots, supplements, and antioxidants known to cause effective weight loss. The exclusive medication represents an exciting advancement in medical weight loss that is recognized as "The Next Generation in Weight Loss." RM3 is only available by prescription and only at Red Mountain Weight Loss.
Much like other programs at Red Mountain Weight Loss, RM3 is designed to provide amazing weight loss results for their patients. For RM3, they have custom-made and patented a premium prescription medication that contains a novel ingredient proven to accelerate weight loss beyond other options alone. They have bundled this with a series of "Fat Burning Shots" and an on-going "RM3 Control Kit" to help patients sustain their weight loss. The RM3 program is safe for both men and women. The tests Red Mountain Weight Loss has ran on the RM3 program have been extremely successful. On average, their patients have lost 20 or more pounds per month. Individual results may vary as determined by each individual's metabolism, their compliance with the diet, and the overall amount of weight needed to lose.
For more information on RM3 or any of the other medical weight loss programs at Red Mountain Weight Loss, visit any of their Valleywide locations including the newest in Arcadia, Scottsdale, Mesa, Ahwatukee, Glendale and also opening soon in Arrowhead or their website at: http://www.redmountainweightloss.com.