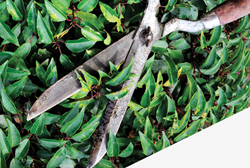 Coventry (PRWEB UK) 15 May 2015
Life Hacks have become an extremely popular trend recently, especially on Social Media. But until now, no one has created any to help brands improve their Customer Experience.
To show them how, Rant & Rave has just published an Infographic with 10 simple tips and tricks to help brands Hack their Customer Experience and start thinking outside the box.
The piece follows on from their recent eBook, How to Create a Customer Experience Board, which explored why they're so important, the benefits of implementing one and how brands can learn from the best-in-class outside of their industry.
Ten Customer Experience Hacks looks at some of the most common aspects of Customer Experience that brands often trip up on and how they can start wow-ing their customers, alongside statistics from leading organisations and some relevant Life Hacks.
From keeping customers in the loop and making it easy for them to share feedback, to saving yourself fifteen minutes each day and rescuing stale bread, this Infographic will show brands how they can make changes to their Customer Experience strategy for the better.
Find out more about how Rant & Rave can help organisations be more disruptive with their Customer Engagement strategies.
For access to the full Infographic, Ten Customer Experience Hacks, visit: http://ravingcontent.rantandrave.com/customer-experience-hacks
About Rant & Rave

Rant & Rave (formerly known as Rapide) was launched in 2000 by Nigel Shanahan and is one of the UK's leading Customer Engagement specialists, counting half of the FTSE as clients.
Its multi-channel solutions let brands proactively communicate with and gather fast feedback from their customers to manage and measure their experience. By providing solutions which are customer, not brand, centric Rant & Rave helps its clients to transform Ranters into Ravers and turn happy customers into lifelong advocates.
To find out more about Rant & Rave visit http://www.rantandrave.com.