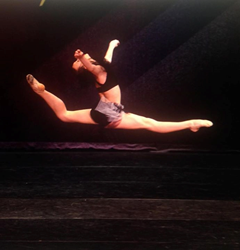 Bravo to Debra Sparks Dance Works' dancers who continue to prove they are 'The Best of the Best' !
Newtown, PA (PRWEB) May 19, 2015
Bucks County, PA is bursting with pride for their award winning dance studio! Of all advanced entries at the Legacy Dance Championship, which was held from April 24-26 in East Brunswick NJ, Debra Sparks Dance Works achieved highest scores in the following:

First Place Soloist, Charlotte Erickson
Title Winner, Charlotte Erickson
Title First Runner Up, Kelly Lenge and Shea Doran
Title Second Runner Up, Paige Aita
First Place Duo/Trio, Big Finish
First Place Large Group, Edelweiss
First Place Line, Burlesque
Controlled Elegance Award, Cara Kohlmayer
Broadway Bound, Zara Tabackin
Expressive Award, Paige Aita
Entertainment Award, Charlotte Erickson
Musical Theater Award, Bombshell
Classic Award, Shea Doran
Most Entertaining Dancer, Hope Aita
A List Award, Phoebe Cramer
At the announcement of the Scholarship recipients, the DSDW dancers are winners again.
Scholarships were awarded to Paige Aita, Christina Chingas, Kate Fahey, Danielle Hughes, Kate Sargent, Mary Auletta, Ali Chapman, and Julia Erickson.
The DSDW Dance team was elated as 'The Choreography Award' was announced and presented to Miss Debra Sparks and the award for 'The Most Professional Dancers On and Off Stage' was awarded to DSDW dancers.
About the Studio
It's no surprise that the Debra Sparks dancers are claiming so many awards. After all, they are trained at the finest dance school in Bucks County! Nestled in the heart of Newtown, PA, the DSDW studio provides a nurturing environment for dancers of all ages. Students not only learn proper technique, but they learn it in an environment that builds self-esteem on and off the stage. Throughout the year, the DSDW Competition Team participates in several events and always meets with much success.
Debra Sparks Dance Works holds year-round dance classes. The concentration on classical ballet as the primary foundation of training results in a special grace in all other genres of dance. Classes are offered for students aged three to adult and include:
Acro
Ballet—Classical
Ballet—Contemporary
Ballet—Pointe
Glee Club
Hip Hop
Jazz
Jazz—Competitive
Jazz—Funk
Jump & Turn
Lyrical
Modern
Musical Theatre
Pilates
Tap
Zumba
For more information about Debra Sparks, the DSDW studio, Newtown, Bucks County dance classes, the area's best ballet and dance training, or for answers to general questions about classes offered, please call the studio at (215) 579-5678. The Newtown studio currently enrolls students from nearby Yardley, Richboro, Holland, Langhorne, Ivyland, Warminster, New Hope, and more.