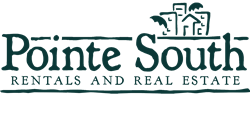 Pensacola, FL (PRWEB) May 14, 2015
Pointe South Rentals and Real Estate– a member of the locally owned and operated Southern family of companies – is a proud sponsor of this year's Gulf Coast Lionfish Removal and Awareness Festival to be held Saturday, May 16 and Sunday, May 17 at the Plaza de Luna in Pensacola, Florida. Pointe South employee and Pensacola real estate agent, Andy Ross will represent the Gulf Coast Lionfish Coalition during this year's event.
Hosted by the Florida Fish and Wildlife Conservation Committee, Guy Harvey Magazine and the Gulf Coast Lionfish Coalition, the annual festival aims to educate the public on how to control the influx of the invasive lionfish species and preserve the Gulf Coast fishing industry.
"Fishing is such a large part of our economy," said Owner/Broker, Susan Carleton. "Not only are we proud to sponsor the event, but we are proud to have Realtors - like Andy Ross - on our team who dedicate their time to improve our beaches for the entire community."
As part of the sponsorship, Pointe South and the Southern family of companies have donated a free three-night stay in a popular Orange Beach, Perdido Key or Pensacola Beach vacation rental. To further promote the event, the company has also offered a 30% discount on rentals of homes and condos in the area.
Pointe South is a member of the Southern family of companies. The Southern family of companies began in 1995 and is owned and operated by two sets of brothers, Mike and Brad Shoults and Kevin and Kerry Veach, and longtime area resident, Susan Carleton. Southern is celebrating 20 years of excellence in the industry and is proud to offer premier Gulf Coast vacation rentals, property management and real estate services. Together, Southern Management Group represents nearly 1,000 vacation rentals, countless real estate properties, over 1,000 long term rentals and 40 associations from Fairhope, Alabama to Panama City Beach, Florida.
To learn more about Pointe South Rentals and Real Estate and the Southern family of companies, visit http://www.GoSouthern.com.