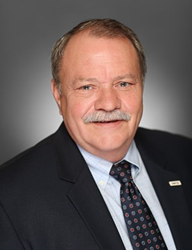 John's achievements at the Illinois Tollway are impressive, and his experiences will provide an invaluable level of expertise to HNTB's asset management and maintenance management services
CHICAGO (PRWEB) May 15, 2015
John Benda has joined HNTB Corporation as a senior project manager based in the firm's Chicago office. He brings more than 40 years of public-sector experience in the Chicago area, including 32 years with the Illinois Tollway.
In his role at HNTB, Benda will support the firm's asset management, maintenance management and technology services practices, and lead the development and implementation of a pavement management system for the New Jersey Turnpike Authority. He also will serve on the Strategic Asset Management Program for the Port of Houston Authority.
"John's achievements at the Illinois Tollway are impressive, and his experiences will provide an invaluable level of expertise to HNTB's asset management and maintenance management services," said Jeff Siegel, AICP, GISP, HNTB technology services director and associate vice president. "Our clients are eager to explore advanced technology and John's practical knowledge will be particularly helpful on complex infrastructure management."
Prior to joining HNTB, Benda served the Illinois Tollway as general manager of maintenance and traffic, where he was responsible for managing and directing the full scope of maintenance and traffic operations on the tollway's limited access highway, including roadway maintenance and fleet maintenance management.
At the Illinois Tollway, Benda helped establish programs and systems that remain in effect today, including developing and implementing the Highway Emergency Lane Patrol service to enhance the tollway's incident management; conceiving, developing, implementing and operating the tollway's first traffic operations center that is fully integrated to the central dispatch; and demonstrating improved safety through the application of Intelligent Transportation Systems as part of an integrated operational approach to traffic and incident management.
Benda is a member of the International Bridge, Tunnel and Turnpike Association, the American Public Works Association and the American Traffic Safety Services Association. He earned a Bachelor of Arts in political science from North Central College in Naperville, Illinois.
About HNTB
HNTB Corporation is an employee-owned infrastructure solutions firm serving public and private owners and contractors. With more than a century of service, HNTB understands the life cycle of infrastructure and addresses clients' most complex technical, financial and operational challenges. Professionals nationwide deliver a full range of infrastructure-related services, including award-winning planning, design, program management and construction management. For more information, visit http://www.hntb.com.