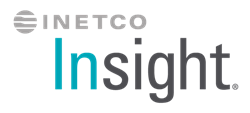 INETCO Insight is now our key monitoring tool for the main transaction platform, allowing us to visualize quickly and efficiently any instability or loss of performance
Mexico City, Mexico (PRWEB) May 19, 2015
INETCO® Systems Ltd. (http://www.inetco.com), a leading provider of real-time transaction monitoring and customer analytics solutions, today announced that Edenred México S.A. de C.V. has incorporated the INETCO Insight® software platform.
Edenred México will use INETCO Insight's delivery of real-time transaction data and performance enhancement alerts to safely expand prepaid card and rewards offerings, manage service level agreement expectations and deliver an amazing customer experience.
"INETCO Insight is now our key monitoring tool for the main transaction platform, allowing us to visualize quickly and efficiently any instability or loss of performance," said Laurent Long, Director of Technology and Information at Edenred México. "Visibility into real-time transaction data enables us to respond rapidly to critical situations."
Operating in 42 countries, Edenred is known as the world leader in prepaid corporate services. The Company designs and manages solutions that improve the efficiency of organizations and purchasing power to individuals. In 2014, total issue volume of the Group ascended to €17.7 billion, of which almost 60% was generated in emerging markets. With more than 30 years of experience supporting the Mexican market, Edenred México provides their services to over 30,000 customers, 2 million users and 40,000 affiliates. By ensuring that allocated funds are used specifically as intended, these solutions also enable organizations to more effectively manage their:

Employee benefits (Ticket Vale Despensas®, Ticket Restaurante®, Ticket Uniforme®)
Expense management process (Ticket Car®, Ticket Empresarial®)
Incentive and rewards programs (Ticket Regalo®, Ticket Premium®)
INETCO Insight provides Edenred México with visibility into the performance of every end user transaction originating from "closed loop" prepaid cards, vouchers and rewards cards. Real-time alerts immediately notify the Edenred IT operations team of problems with the host authorization links or network paths. These include issues related to authorization response time-outs, an increase in rejected transactions, authorizer disconnections, specific response code errors or communications link failures. Edenred also sets alerts around POS terminal ID's, receiving instant notification when transactions cease from high volume terminals. Problems that used to take hours and multiple resources to resolve now only take minutes.
"Growing transaction volumes have catapulted full transaction visibility from a 'nice-to-have' to a 'need-to-have'," said Bijan Sanii, CEO of INETCO. "Customers and end users expect that their prepaid cards, voucher and rewards services will always be accessible without worry. We're excited that INETCO Insight's real-time transaction monitoring capabilities will help Edenred provide this level of service to every customer and end user that they serve across Mexico."
The sale of INETCO Insight to Edenred was orchestrated through INETCO's partner, Bowman Technologies.
To learn how real-time transaction monitoring and analytics can help you reduce operational costs, enhance profitability and deliver an amazing customer experience across all your payment channels, contact Bowman Technologies to attend their upcoming workshop on "Improving Customer Engagement" being held from 8am-11am in Mexico City on Wednesday, June 3rd.
------------------------------------------
About Bowman Technologies
Bowman Technologies provides Information Technology solutions including applications, processes, infrastructure and transaction analysis and monitoring, application acceleration systems for branch offices, mobile users, public and private clouds and data protection systems. In addition Bowman Technologies provides consulting services independent from software & hardware vendors. Bowman Technologies services more than 350 companies in the private and public sector including some of the most important corporations from the following sectors: Banking Institutions and Stock Exchange, Insurance, Manufacturing, Pharmaceutical, Services, Retail and Federal Government. http://www.bowmantec.com/indexe.htm
About INETCO
INETCO® Systems Limited provides market leading transaction monitoring and customer analytics software that helps business managers and IT operations teams improve profitability, reduce operational costs and deliver an amazing customer experience. INETCO's proven technology solutions are currently deployed in over 50 different countries. Happy INETCO partners and customers include some of the world's largest global companies spanning the banking, ATM, retail, telecommunications and payment processing markets. https://www.inetco.com
Media contacts:
Matthew Jinks
INETCO Systems Limited
604-451-1567 ext. 139
mjinks(at)inetco(dot)com
Paulety Zaragoza
Edenred México
(55) 5262 8902
paulety.zaragoza(at)edenred(dot)com
INETCO, INETCO Analytics, the INETCO logo, and the INETCO Analytics logo are trademarks or registered trademarks of INETCO Systems Limited. All other trademarks, registered trademarks, trade names, service marks and logos referenced herein belong to respective companies.