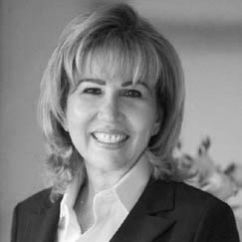 Los Angeles, California (PRWEB) May 18, 2015
Myra Nourmand, a licensed real estate agent in the Los Angeles market, has rejoined the prestigious Haute Living Real Estate Network.
The Haute Living Real Estate Network (HLRN) of Hauteresidence.com is proud to continue its partnership with Myra Nourmand, recognizing her as prominent real estate professional. HLRN unites a distinguished collective of leading real estate agents and brokers, highlighting the most extravagant properties in leading markets around the globe for affluent buyers, sellers and real estate enthusiasts.
About Myra Nourmand:
Myra Nourmand specializes in marketing and selling luxury properties in Beverly Hills to Malibu. Myra is the role model for success-oriented women. Known as the "First Lady of Real Estate" in Beverly Hills, she is a high-end producer, having successfully listed and sold properties ranging from $1 million to $60 million dollars. The vast majority of her clients are in the entertainment industry, and she has earned the trust and respect from some of the most high-profile clients. Her level of expertise in the luxury home market comes from the ability to match her client's needs with her knowledge of the inventory.
With regard to exposing the spectacular variety of homes that Myra has represented, she has appeared on ABC's The View, Home of the Rich & Homes, HGTV's Fantasy Open House, Dream Estates, Discovery Channel's Hollywood Real Estate Homes, House & Garden, NBC, FOX,and Fox Business News television shows. Myra has done numerous radio talk shows across the United States, including ABC Radio Network, ABC's The Morning Show, and the Financial Life Line Radio Station. Myra was interviewed by MSNBC as a real estate expert in high-end luxury real estate. She was recently chosen to receive the Comerica Women's Business Awards Program award for "Woman of Entrepreneurship" at Staples Center.
Unique Homes, Haute Living, Distinctive Homes, Pinnacle, Residence, Variety, Angeleno, and LA Confidential have all named Myra as one of the top luxury real estate professionals in the country. She is listed in "Who's Who in Luxury Real Estate" touted as "Best of the Best" by Forbes Magazine. Myra is the author of From Homemaker to Breadwinner¬part memoir and part real estate handbook for professionals. She is a real estate specialist with a reputation for excellence in listing, marketing, and selling high-end properties. She is also an active supporter of West Hollywood Food Coalition, and most recently, Aleinu, to name a few.
A member of Leading Real Estate Companies of the World, We Market Your Home to the World, and RELO, the premier real estate network of leading independent real estate brokers, Nourmand & Associates helps clients find homes anywhere in the U.S. and throughout the world.
To learn more, visit Myra Nourmand's Haute Residence profile: http://www.hauteresidence.com/member/myra-nourmand
About Haute Living Real Estate Network (HLRN):
Haute Living Real Estate Network (HLRN) of Hauteresidence.com offers readers the most prominent directory of experienced realtors, brokers and luxury listings, and HLRN has grown to be the number one source for real estate news, residential developments, celebrity real estate news and more. Seeking an experienced interior designer? Hauteresidence.com is also home to Haute Design Network (HDN), a collective of celebrated interior designers that will help you decorate your new home or stage an active listing.
Access all of this information and more by visiting: http://www.hauteresidence.com