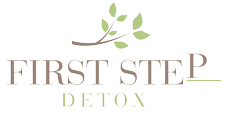 (PRWEB) May 19, 2015
First Step Detox's new responsive website designed by Lead to Conversion went live today. First Step Detox aims to extend the reach of all their alcohol and drug detox programs by offering a superior user experience with better on-screen prompts and clear, easy to navigate pages.
The First Step Detox site is organized to provide quick and direct access to the vital resources for all audiences, "This is about content marketing for long-term success," said Kevin Dockman, Creative Director of Lead to Conversion.
The First Step Detox programs outlined on the website are holistic and personalized. The new website design reflects this patient first approach and will help thousands of people reach their goal of freedom from addiction. Quite literally the first step toward a healthier and more fulfilling life begins with a First Step detoxification program. In a state of the art, comfortable and caring environment, trained professionals provide tailor-made services for the detox from alcohol or drug related dependency.
Located in Palm Beach, Florida, First Step Detox is at the forefront of detoxification centers in the world. We welcome and work with patients from all over the USA. Regardless of where you live, we encourage you to reach out and get in touch with one of our professionals today.