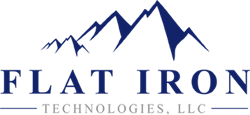 Just Released 2015 HIPAA Policies and Procedures Packets & HIPAA Policy Templates for Hospitals and Emergency Rooms Now Available for Ensuring Rapid HIPAA Certification.
Houston, TX (PRWEB) May 19, 2015
Flat Iron Technologies, LLC, has announced the release of their all-new HIPAA policies and procedures packets for hospitals and emergency rooms that are seeking to stay in compliance with the Health Insurance Portability and Accountability Act (HIPAA) of 1996.
With rising healthcare costs, hospitals and emergency room facilities are trying desperately to cut costs and raise revenues, yet regulatory compliance laws are a major obstacle that's creating immense challenges. HIPAA, the largest and most time-consuming healthcare mandate in the country, is costing hospitals and emergency rooms untold sums each year, and it's why such facilities are now turning to Flat Iron Technologies, LLC, for compliance solutions. Specifically, the industry leading policy and compliance packets, available for instant download at hipaapolicieandprocedures.com, are without question the very best documents available anywhere for helping ensure rapid and comprehensive compliance with HIPAA.
While other companies are charging thousands of dollars for HIPAA compliance for hospitals and emergency rooms, the healthcare experts at Flat Iron Technologies, LLC offer reasonably priced solutions with high-quality deliverables. Visit hipaapoliciesandprocedures.com to learn more today. There's no need to spend endless hours and thousands of dollars writing and implementing HIPAA policies and procedures - that's already been done by the experts at Flat Iron Technologies, LLC - so visit hipaapoliciesandprocedures.com today and instantly access the very best HIPAA compliance material found anywhere on the Internet.