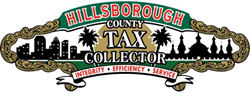 The launch of the new mobile site is part of our organization's ongoing efforts to improve customer service, the primary focus and number one core competency at the Tax Collectors office. -- Hillsborough County Tax Collector, Doug Belden
TAMPA, FL (PRWEB) May 18, 2015
The Hillsborough County Tax Collector's office along with its partner, award winning web development and interactive marketing agency, Bayshore Solutions, is proud to announce the launch of its newly designed, custom mobile site, found at http://www.hillstax.org/.
Tax Collector, Doug Belden, was elected to office in 1998, winning general acceptance as an innovative public official who has overseen the expansion and improvement of the organization. The development of the mobile site is just another innovative improvement aimed at enhancing the customer experience.
The Hillsborough County Tax Collector challenged Bayshore Solutions to improve its customer service experience with an optimized mobile site that allows customers to quickly locate pertinent information. By providing an efficient, fast mobile experience, customers will be able to avoid the lines at the tax collector's locations by conducting personal and business transactions from their mobile devices. Additionally, customers can schedule driver license appointments; find the nearest location and get estimated wait times while on their mobile device.
"The launch of the new mobile site is part of our organization's ongoing efforts to improve customer service, the primary focus and number one core competency at the Tax Collectors office," said Hillsborough County Tax Collector, Doug Belden. "Providing quick and easy access to essential information for local property and business taxes, motor vehicle and driver license services, and other services has been among our highest priorities as we streamline our resources to better serve our customers."
"We are incredibly proud of our continued partnership with the Hillsborough County Tax Collector," said Kevin Hourigan, President and CEO of Bayshore Solutions. "We look forward to continued collaboration and idea generation to better serve the Hillsborough County Tax Collectors office and their customers."