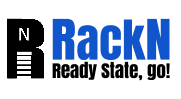 Austin, TX (PRWEB) May 18, 2015
Infrastructure as Code Is Falling Short of It's Objective
The software-defined data center's physical operations infrastructure consists of bare-metal servers, switches, storage and network services. In order to achieve a continuous delivery platform, complex server, networking and storage configuration parameters must be in persistent alignment with operating systems, DevOps tools, and workloads such as cloud, containers, big data and software defined networking technologies. Any deviation or change in configuration can lead to disastrous outcomes. In order to gracefully assimilate new and existing bare-metal infrastructure and network services into a DevOps-centric, cloud operational model, major organizations have developed ad-hoc configuration scripts that cannot be efficiently maintained, have deployed workloads on platforms that do not take full advantage of system resources, and have implemented tools and platforms that lead to unruly complexity to operational lifecycles. These approaches create added cost, do not scale and introduce layers of inconsistent, dysfunctional, operational practices. As scale-out technologies become more widely adopted in production use cases, these problems become compounded exponentially.
Introducing RackN Enterprise v2.2
RackN believes "Infrastructure as Code" also applies to the actual physical infrastructure. Based on the popular open source Crowbar and OpenCrowbar Projects and backed by a software support subscription service, RackN Enterprise solves these problems by providing an API-based software abstraction layer which ensures the underlying bare-metal and services layer of the infrastructure are provisioned in an predictable, automated and sequential manner. Through it's directed graph-based Annealer functionality, RackN will dynamically inventory the inter-dependencies between all services and systems, queue the desired configuration changes until all prerequisites are complete. Provisioning information is inserted in the workflow and the appropriate actions are performed. Any configuration changes result in the downstream dependencies being re-evaluated.
RackN Enterprise v2.2 capabilities include:

RackN Enterprise GUI, CLI and extensible APIs
Support for heterogeneous server, network, storage technologies and services
BIOS, RAID, LSI, IPv4, IPv6, DNS, DHCP
Multiple Operating System Support
Out-Of-Band Management
IPMI & WSMAN
Operations Lifecycle Support
Chef, SaltStack, Ansible & OpenStack-Packstack
Ready State Wizard Provisioner
Directed graph-based Annealer
RackN Enterprise is offered as an annual or perpetual license and pricing is determined on a per node basis. Through the OpenCrowbar Community, internal development and strategic partnerships, RackN will provide regular software updates, releases and certified support for popular hardware, microservices, container technology, IaaS, PaaS, SDN, and CMDB platforms.
"Crowbar and RackN Enterprise address two major use cases we are being asked to solve for," said RackN CEO, Co-founder and OpenStack Board Member Rob Hirschfeld. "For use cases where the customer wants to treat bare-metal like a cloud, our ready state API abstraction layer makes that possible. For technology companies that want to reduce the operational overhead that their solutions create for their customers, RackN Enterprise's "secret sauce" is our ability to interweave ops activity between components in the system. For example, building a cloud or bare metal delivery platform requires setting up complex configurations on different, dependent systems in a very specific sequence. RackN Enterprise will right-size to your environment and automate and normalize operations based on your specific environment."
"If service providers and enterprises are truly committed to production-scale containers and clouds, they must think deeply about the ongoing, end-to-end physical infrastructure provisioning life cycle experience and ensure their use cases accommodate platform flexibility," said John Willis, an authority on DevOps best practices and a core organizer of DevOps Days. "RackN is doing the right things. If you have a variance of application workloads and pre-existing operational conditions that require cloud and containers and bare-metal, the RackN Enterprise architecture allows for that level of operational flexibility."
To support the adoption and usage of RackN Enterprise, RackN is offering "RackN Quick-Start" which consists of 5 days of services including an operational assessment, Rack Enterprise installation and training services. In addition, as a preview of the next release RackN, is making available its capabilities around Docker, CEPH, OpenStack and commissioning/de-commissioning bare metal support. Pricing for the service is $5,000USD.
About RackN Inc.
Based in Austin, TX, RackN builds open core software products which manage the cost and complexity of scale-out data center operations without limiting customer flexibility around hardware, networking or operational tooling.